Stoke Mandeville Spinal Research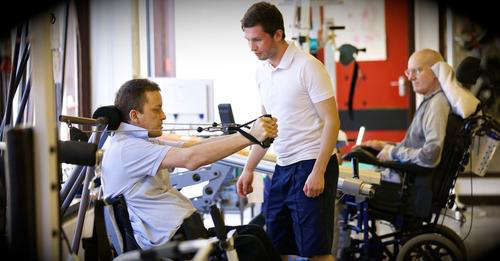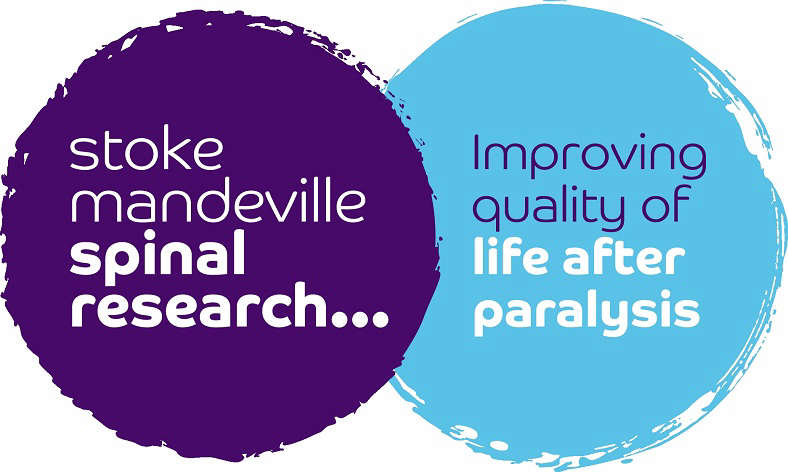 There are around 50,000 people living in the UK with a spinal cord injury, (SCI) many of whom will experience complications from their injury.
No-one ever thinks spinal cord injury will happen to them. When it does, it's life changing.
Stoke Mandeville Spinal Research (SMSR) funds cutting edge medical research into these complications, helping people achieve greater independence, and enabling them to engage more freely in education, work, hobbies, social activities, and family life.
Founded in 2006, Stoke Mandeville Spinal Research (SMSR) is an independent, national charity seeking to promote quality of life in people with spinal cord injury (SCI) through research. Their vision is to enable people with spinal cord injury to have life after paralysis without the setbacks of debilitating health complications.
They work closely with the National Spinal Injuries Centre (NSIC) and other healthcare settings to help deliver the best research outcomes that will improve the quality of life for those living with SCI.
How can you help?
Make a donation: Make a one-off donation or send a regular gift. Whatever you can afford.

Fundraise: From skydiving to suppers, their spinal cord injury community has pulled out all the stops to raise essential funds for them.
Give a Memory: Quite simply it is a remembrance page for you and all your family and friends to share memories of a loved one through messages, photos and stories.
Give a Celebration: when you ask family and friends to give a donation to us as an alternative to receiving traditional gifts, that's really quite special.
Gift in your Will: Making a will is one of the most positive things you'll ever do. include the charity of your choice in your will.
Winter Wonderwheels

Stoke Mandeville Spinal Research is looking for WHEELIE wonderful individuals to take part in Winter Wonderwheels, powered by Marvel, a fun festive challenge, taking place on Sunday 4th December, at Eton College Rowing Centre, Dorney Lake, Windsor.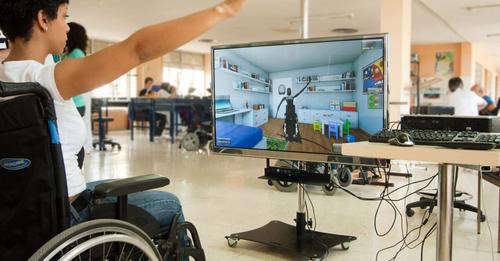 They provide grants to SCI researchers focussing on four priority areas below. They deeply understand how each of these impacts on the quality of life of SCI people.
The four priority areas:
Assistive technology primarily for upper limb function
The loss of hand function is considered by SCI individuals as one of the most devastating consequences of their injury. Many daily living tasks such as feeding, bathing and dressing become difficult without the normal function of the hands. Intricate movements which may be taken for granted but are required for various object manipulations are impaired with people with tetraplegia. These impairments of hand function significantly reduce independence making an individual reliant on a caregiver even for the most basic activity of daily living.
Neuropathic pain is a debilitating condition which affects approximately half of people with SCI, and to date has no cure. People with neuropathic pain following spinal cord injury often describe it as worse than the injury itself. CNP persistently interferes with day-to-day living, affecting peoples' sleep, mental health and wellbeing, as well as their ability to work, study or maintain any kind of social or family life. Once it develops it remains for life, and often does not respond to treatment, hence the need to find therapeutic options for people living with this condition.
Pressure ulcers are a major complication in people with a spinal cord injury and typically occur at the buttocks. In addition pressure ulcers in the wider patient population put an added treatment burden on NHS resources. Development of a pressure ulcer is related to high rates of rehospitalisation and disability, and can be an enormous physical, emotional and financial burden.
When an individual cannot control their bladder due to the damage caused by spinal cord injury, urinary tract infection (UTI) is one of the most common and debilitating complications of paralysis. UTI causes pain and at times significant constitutional disturbance.
FOR MORE DETAIL CHECK OUT THEIR WEBSITE (EXTERNAL WEBSITE)
Heart of Bucks

Heart of Bucks is the community foundation for Buckinghamshire; a funding organisation awarding grants and loans to support essential local charities and community groups.