Hearing Dogs for Deaf People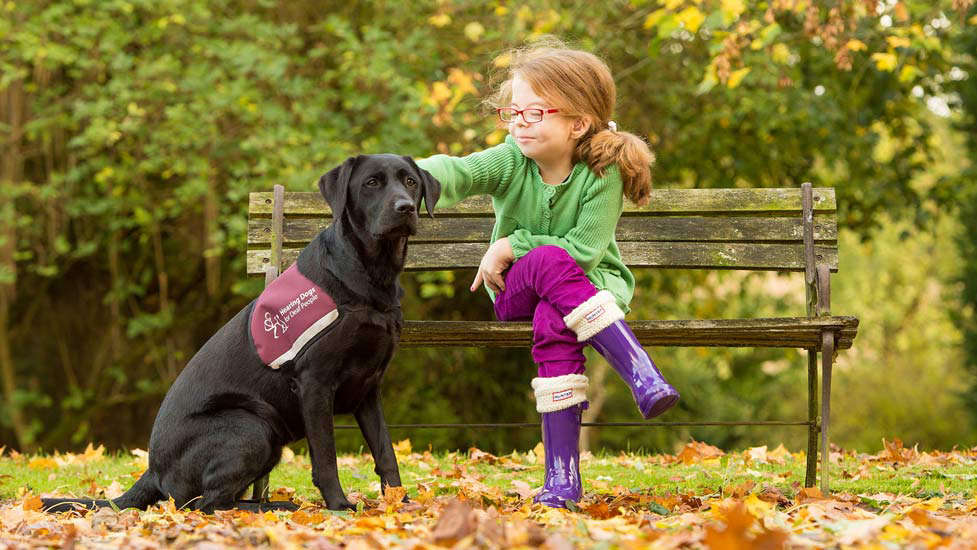 Based at the Grange, Wycombe Road, Saunderton, Princes Risborough
The cost to train and support each hearing dog throughout their lifetime is £40,000




They train dogs to alert deaf people to important and life-saving sounds they would otherwise miss – sounds that many people take for granted like the

doorbell, alarm clock and even danger signals like the fire alarm

. Being aware of these – thanks to a hearing dog – makes a real difference to deaf people's lives, and can even save them.

Deafness can be a very

isolating disability

. A hearing dog can give a deaf person a newfound sense of independence and confidence now they have a loyal companion and a true friend by their side.

Hearing dogs have saved countless lives in their important role; fire alarms sounding at the dead of night, alerting them to the shouts of a loved one who is in peril,




A hearing dog and their deaf partner need to be carefully matched to ensure the partnership will work well. So many little things need to be taken into consideration – for example, we wouldn't match a bouncy, bubbly Labrador with a 70-year-old lady with mobility problems. But that Labrador would make a great companion for a fit 35-year-old who loves going out jogging every morning.
In 2020-21 their services supported 3,263 deaf individuals and their family members and supported 962 hearing dog partnerships and provided a range of other personalised services. ​​​​​​

Watch our interviews with Head of Marketing David Robson and Darcy Power one of Hearing Dogs for Deaf Peoples dog trainers and instructors.
To find out more visit Hearing Dogs For Deaf People Here, (EXTERNAL WEBSITE)
Heart of Bucks

Heart of Bucks is the community foundation for Buckinghamshire; a funding organisation awarding grants and loans to support essential local charities and community groups.