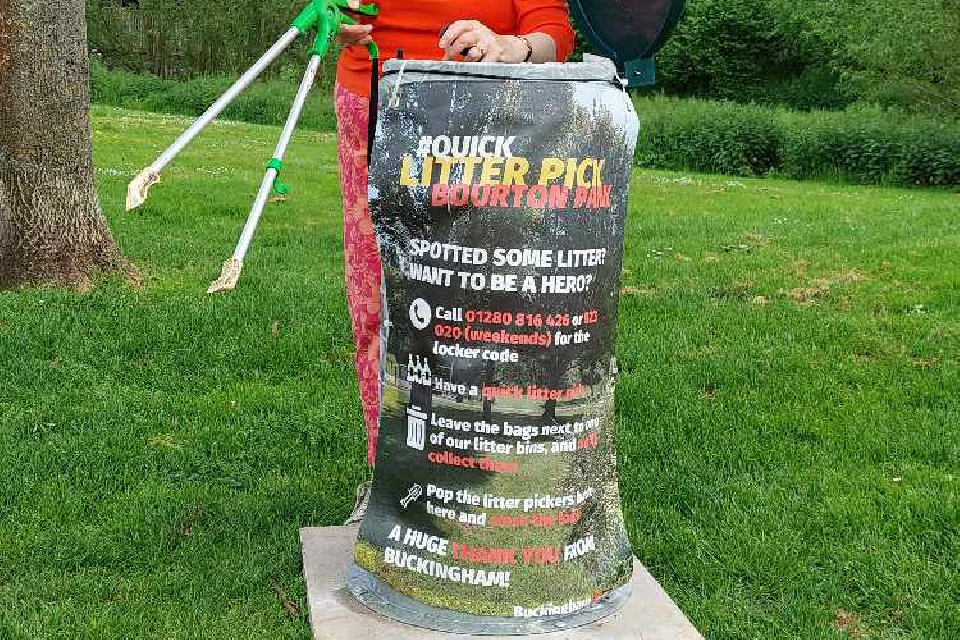 Buckingham town council have come up with a plan to combat litter in the area. 
They have introduced 'Quick Litter Pick Point' at Bourton Park, which is a cage full of litter pickers and bin liners for anyone who wants to pick up litter around them without having to touch potential germs and dangerous items.
This covered cage can be accessed by anyone with the code for the lock.
Anyone who would like the code can call the Town Council Office 01280 816426 or Buckingham Tourist Information Centre 01280 823020 during opening hours.