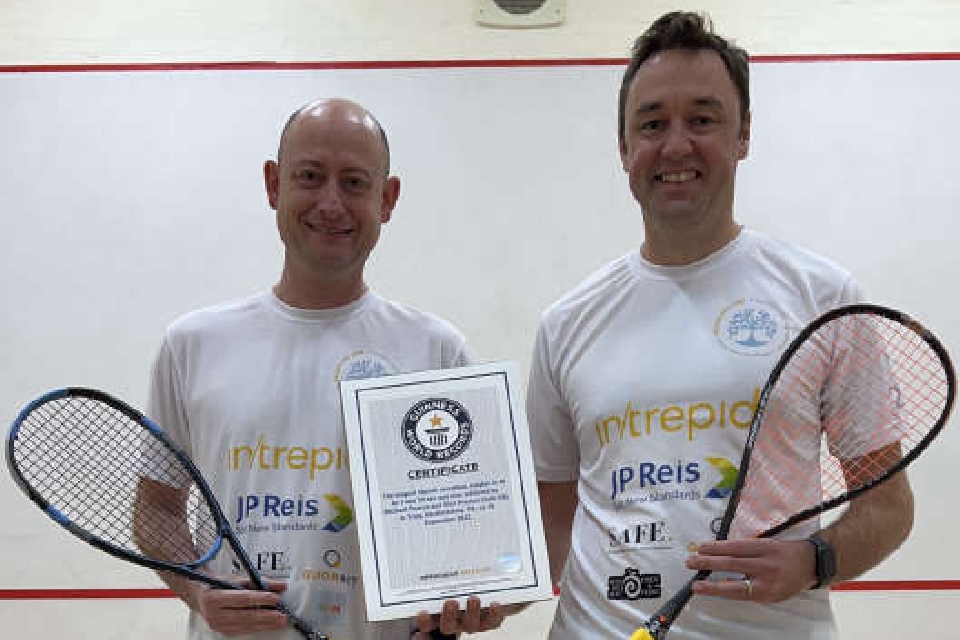 Michael Pearce and Alex Preston with their Guinness World Record certificate
Two squash players from Tring Squash Club have broken the world record for the longest ever continuous match and raised £9,668 for the Florence Nightingale Hospice Charity in the process.
In August, Bucks Radio reported that Alex Preston and Michael Pearce, who are both 40 years old, would be making the world record attempt for charity on 16th September.
The pair completed the grueling challenge and now the record has been officially confirmed as they've just received their certificate from Guinness World Records.
The previous record stood at 38 hours and 27 seconds.
Alex and Michael have set a new world record of 40 hours, 1 minute and 59 seconds.
Alex told Bucks Radio: "We're really happy that the world record for our 40-hour squash match has been accredited by Guinness and that we raised around £10,000 for the Florence Nightingale Hospice.
"It was a real team effort as much as a physical challenge for myself and Mike."
Inspiration for the fundraiser came after Alex's mum was treated at Florence Nightingale Hospice last year and asked that support for the charity be one of her legacies.
Florence Nightingale Hospice Charity provides comprehensive care and support through in-patient and at-home services to local families affected by life-limiting illness.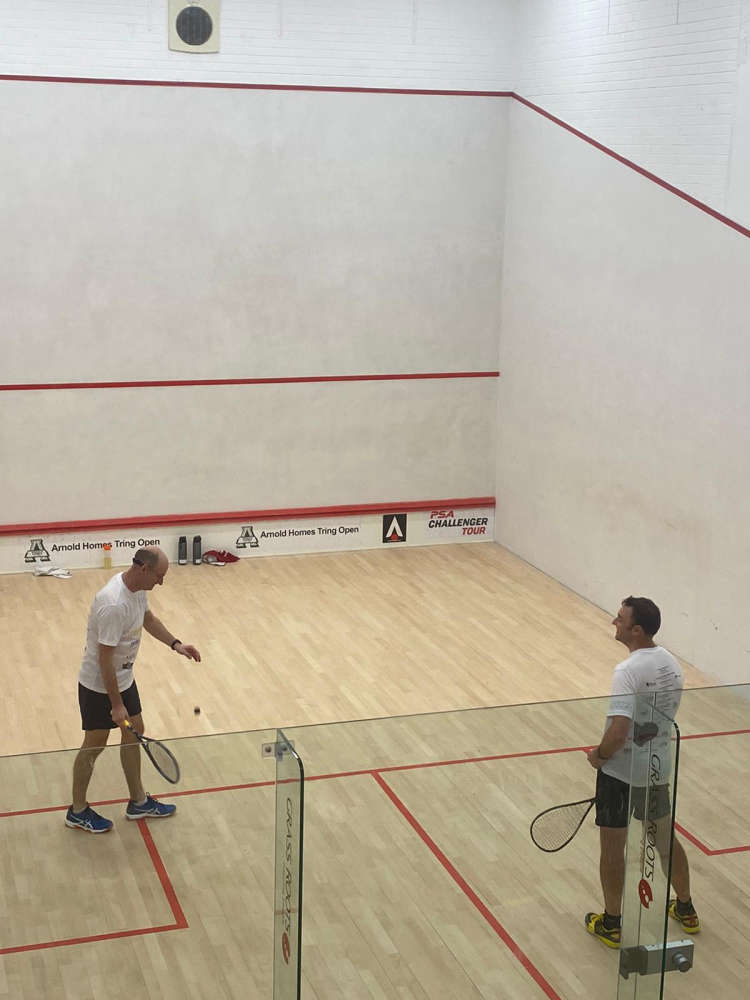 Alex and Michael have both played squash for over 30 years, with Alex once reaching a world ranking of 229.
You can still donate to their cause here.