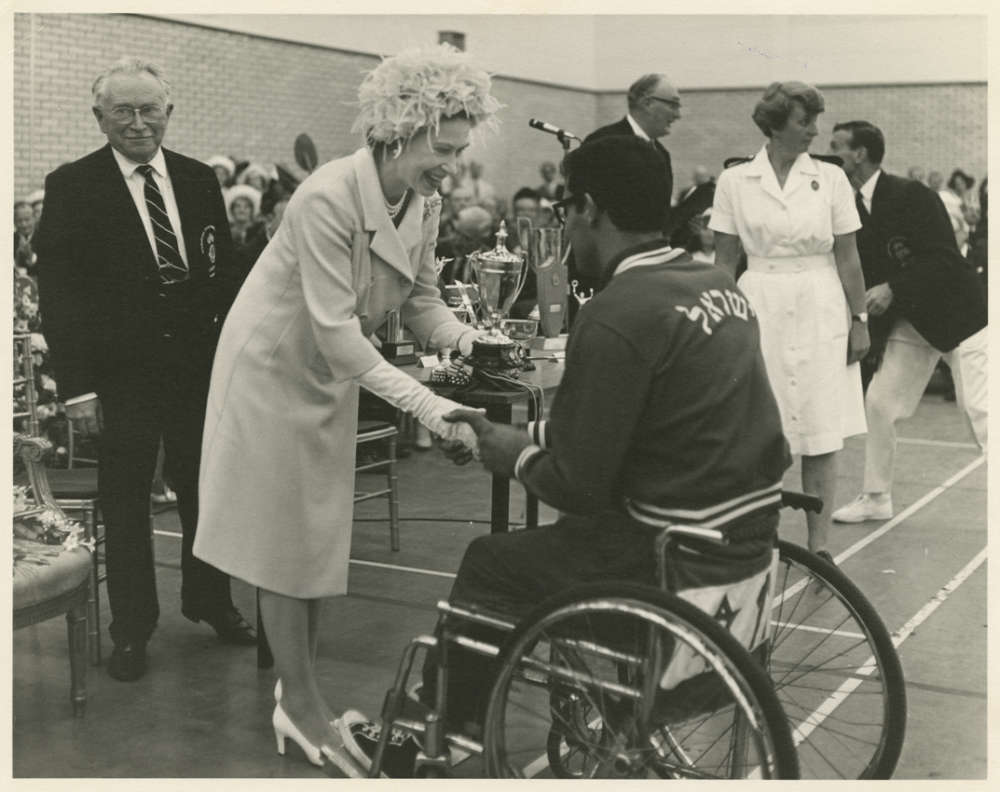 In 1944, at the request of the British Government, Dr. Ludwig Guttmann opened a spinal injuries centre at the Stoke Mandeville Hospital in Great Britain, and in time, rehabilitation sport evolved to recreational sport and then to competitive sport.
STOKE MANDEVILLE GAMES On 29 July 1948, the day of the Opening Ceremony of the London 1948 Olympic Games, Dr. Guttmann organised the first competition for wheelchair athletes which he named the Stoke Mandeville Games, a milestone in Paralympic history. They involved 16 injured servicemen and women who took part in archery. In 1952, Dutch ex-servicemen joined the Movement and the International Stoke Mandeville Games were founded.
Birthplace of the Paralympics all is explained in a brief summary.
FIRST PARALYMPIC GAMES
The Stoke Mandeville Games later became the Paralympic Games which first took place in Rome, Italy, in 1960 featuring 400 athletes from 23 countries. Since then they have taken place every four years.
In 1976 the first Winter Games in Paralympics history were held in Sweden, and as with the Summer Games, have taken place every four years, and include a Paralympics Opening Ceremony and Paralympics Closing Ceremony.
Only four months before the 1984 Paralympic Games were scheduled to start, the University of Illinois withdrew their offer. Stoke Mandeville, with its experience of organising and hosting national and international Games for 35 years, offered to step in. The move to Stoke Mandeville was finally agreed in March 1984.
Filmed in August 2009 for Bucks TV.
Since the Summer Games of Seoul, Korea in 1988 and the Winter Games in Albertville, France in 1992 the Games have also taken part in the same cities and venues as the Olympics due to an agreement between the IPC and IOC.
External Links: