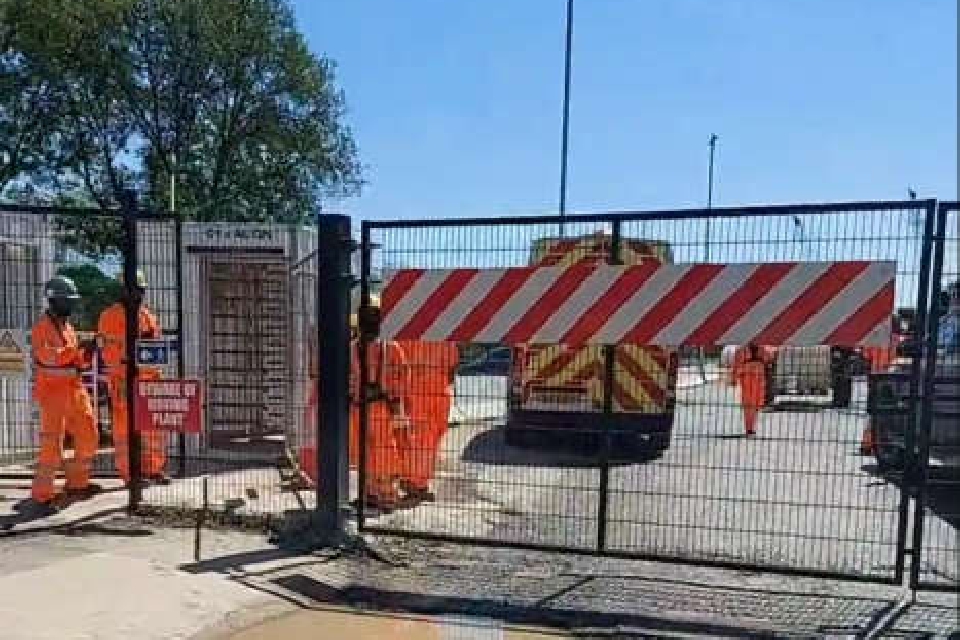 Blackford Pumping Station construction site
A woman from Winslow who was protesting peacefully against HS2 this week, was verbally abused with offensive, misogynistic language as she walked past a construction site.
On Wednesday, Caroline Thomson-Smith, a prominent campaigner against HS2 in Buckinghamshire, most notably leading protests in Steeple Claydon and Wendover, was at Blackford Pumping Station speaking out against the Colne Valley viaduct, set to be Britain's longest bridge.
As she walked along the perimeter fence of the work site, broadcasting a Facebook live video to fellow activists, a HS2 worker who Ms Thomson-Smith was not engaging at the time, approached the fence, pointed his camera at her and shouted "I'll take pics of you, you old s**g."
In response, Ms Thomson-Smith remarked to her viewers, "So that was nice, wasn't it?"
Later, she told Bucks Radio: "I am unfortunately not surprised that I was verbally abused. Sadly, it is par for the course. But what is shocking is that this disgusting, misogynistic abuse was utterly unprovoked and spat out at a member of the public simply walking by the site."
[WATCH: Video of HS2 worker abusing a member of the public (Warning: Contains offensive language)]
Also present at the time of the incident was Baroness Jones of Moulsecoomb, who represents the Green Party and is a former deputy Mayor of London.
We sent the evidence of the incident to HS2, who provided the following statement: "This sort of language is totally unacceptable. We are investigating the incident and working urgently to identify the individual involved so that the appropriate disciplinary action can be taken."
It is unclear what that disciplinary action will be.
[PICTURE: Caroline Thomson-Smith]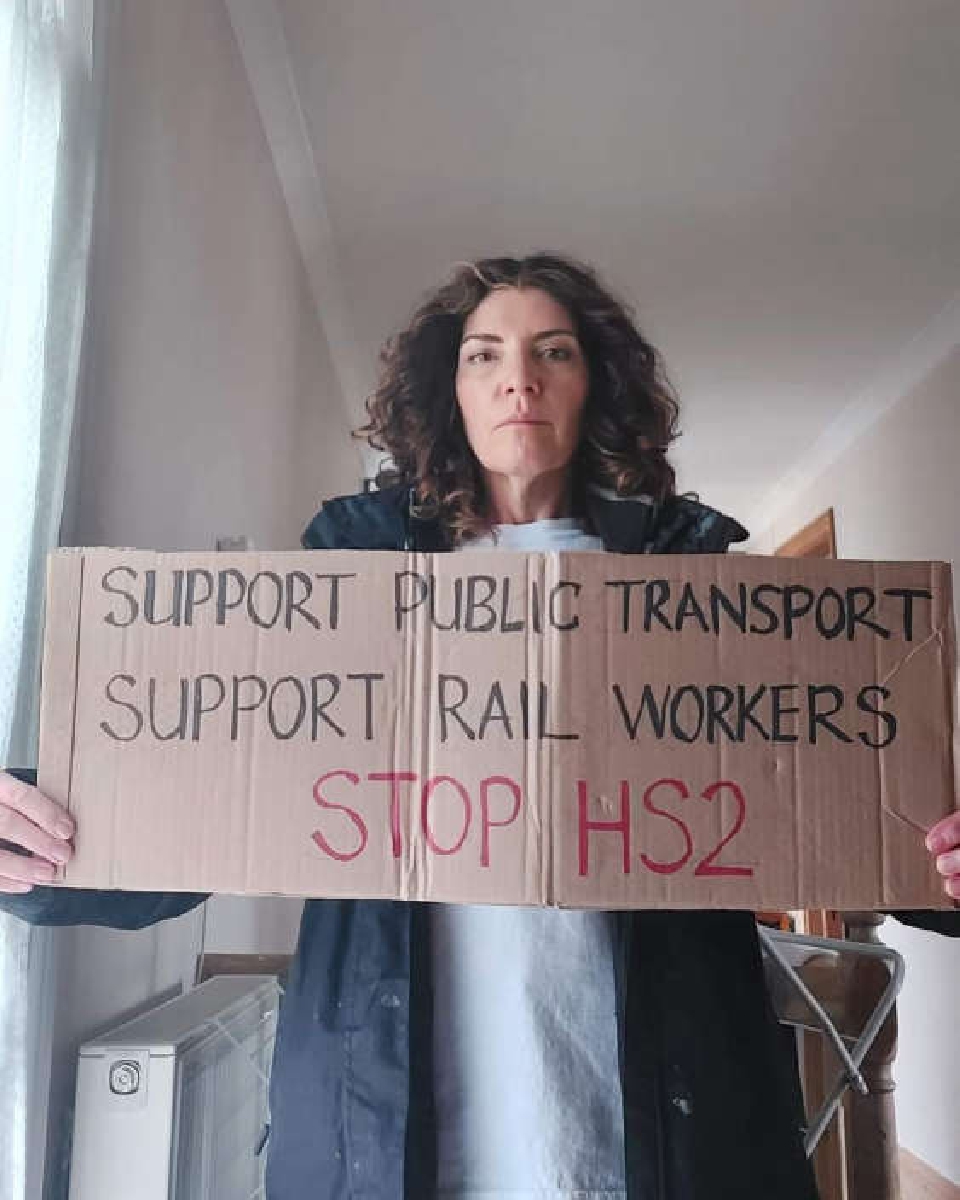 [PICTURE: Campaigners at Blackford Pumping Station including Baroness Jones]