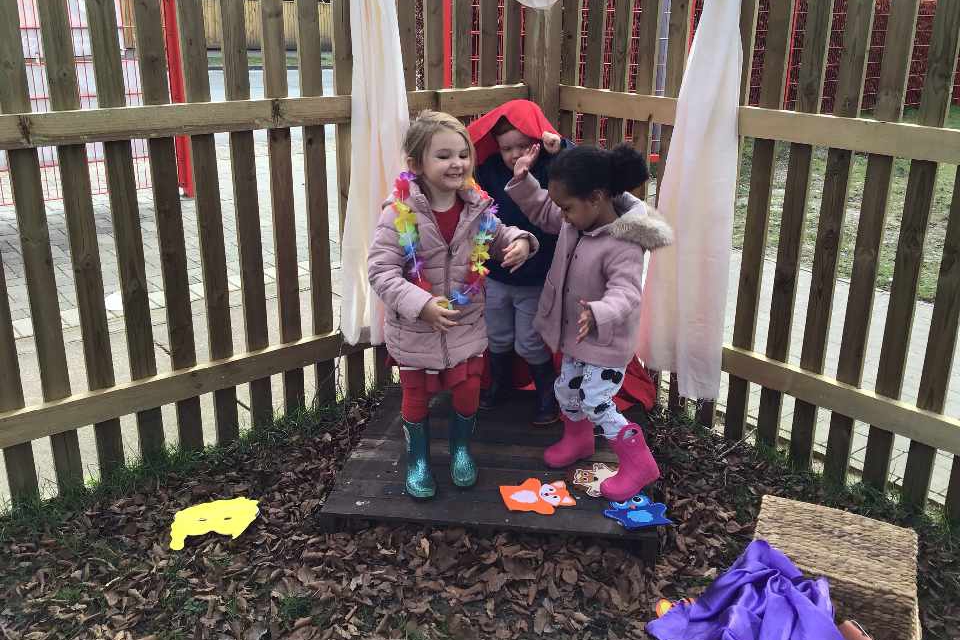 Princes Risborough Primary School has gained national acclaim for its teaching of early years communication.
The school was presented with the I CAN Early Talk Accreditation at a special celebration on Friday.
It marked not only the accreditation from I CAN, the national children's communication charity, but also recognition by Buckinghamshire Council whose 'Side by Side' programme supports local school improvement.
The accreditation was the culmination of a project in the school aimed at increasing the staff confidence in how the school promotes and supports the children's communication and language skills; applying the knowledge the school has gained over the years.
Headteacher Amy Howlett said the school recognised the importance of communication and language as a vital area for children's learning and development.
To achieve the accreditation, the school had to compile an impressive portfolio of evidence to submit to the charity, which was described by Alison Gill, Early Years Advisor at the Council, as "a mammoth task and very thorough".
The accreditation was presented by Gareth Drawmer, Head of Achievement and Learning at the Council, who was opening the Side by Side Celebration event. Side by Side builds on the established, strong relationships across Buckinghamshire and enables all schools across the county, regardless of type, size or status, to work collaboratively to support county wide school improvement.
Mrs Howlett said: "The early years team have worked so hard and all credit to them – it's a wonderful achievement! It's so important to recognise everyone's efforts and the amazing journey we have been on over the last year."
Mrs Howlett praised the hard work by staff to earn the accreditation. "We have a fantastic teaching team, who have worked under incredibly difficult conditions over the past year to maintain our children's education and, to top it all, gained this recognition. I'm very proud of them for demonstrating the excellence of our early years teaching in language and communication."
Chairman of Governors Chris Gentry said: "This is a proud moment for the school and demonstrates the high quality of teaching and learning by our dedicated staff and Headteacher."