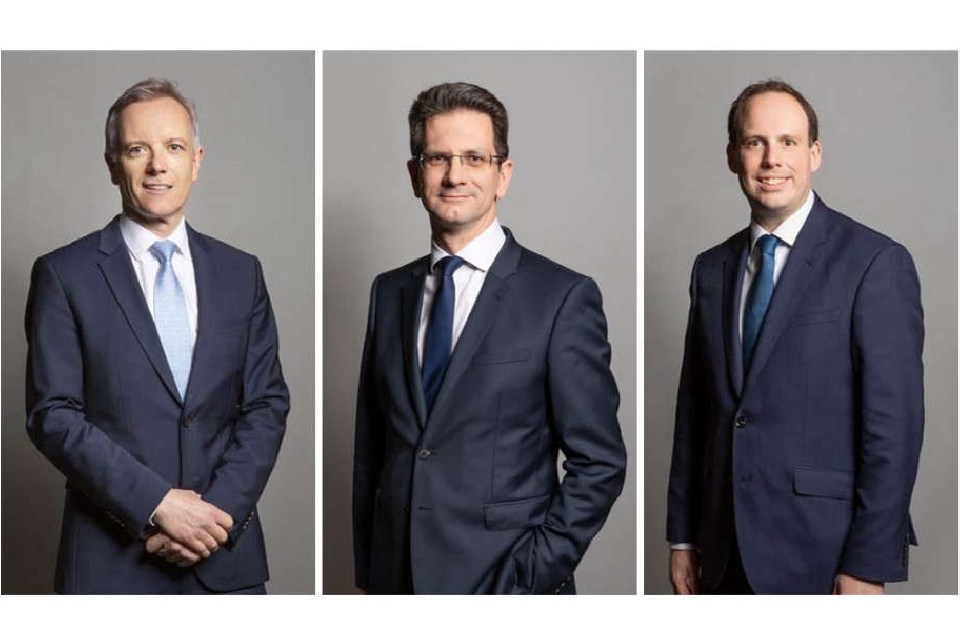 MPs Rob Butler, Steve Baker and Greg Smith
Three Conservative Party MPs representing Buckinghamshire constituencies have declared their support for Liz Truss to be the next UK Prime Minister, describing her as bringing "hope and positivity" to the nation.
In a joint statement provided to Bucks Radio, the MPs for Wycombe (Steve Baker), Aylesbury (Rob Butler) and Buckingham (Greg Smith) told us why they'll be supporting Ms Truss's candidacy, pointing among other things, to her experience and 'can-do' attitude.
The hard-hitting statement also accuses the European Union (EU) of being "perverse" over the Northern Ireland Protocol, which is part of the Government's Withdrawal Agreement with the EU, and have labelled housing targets from the 2019 Conservative Party manifesto as "soviet-style".
The Conservative MPs say of Ms Truss: "She has a record of getting things done: from her work to fix the problems thrown up by the EU's perverse interpretation of the Northern Ireland Protocol, to standing up to Putin's aggression in Ukraine, to getting Britain's first new trade deals signed in decades, to securing the release of Nazanin Zaghari-Radcliffe – often in the face of officials and opponents saying "it can't be done"".
Whilst the trade deals have been heralded by some as evidence of 'Global Britain' striking out in a post-Brexit world, others have expressed concerns that the deals are not favourable enough to British companies and industries.
Minette Batters, president of the National Farmers' Union (NFU), warned regarding the deal with Australia: "Ultimately this deal simply serves to heap further pressures on farm businesses at a time when they are facing extraordinary inflationary pressure and sustained labour shortages."
Political campaigner from Buckingham, Peter Stefanovic, was even less enthusiastic, telling Bucks Radio: "She's done trade deals so bad that some UK food exporters now face a triple whammy of marathon length haulage queues in Kent, dozens of pages of red tape for sales in Europe and no equivalent restrictions on competition from abroad."
The outspoken lawyer, who's videos have been viewed by tens of millions of people online, also accused Ms Truss of "advocating breaking international law" over the Northern Ireland protocol.
Of the three Bucks MPs, only Rob Butler has backed Liz Truss from the start of the leadership contest following Boris Johnson's resignation on 7th July.
Greg Smith initially urged Home Secretary Priti Patel to throw her hat in the ring but when she chose not to he switched allegiance to Suella Braverman.
Steve Baker at first appeared to be backing himself as leader, before ultimately deciding not to run and also choosing to back Suella Braverman.
Ms Braverman was eliminated from the contest following a vote by Conservative MPs on 14th July.
Their statement backing 'Liz for Leader' continues: "Most of all, her political outlook is one of hope and positivity. A 'can do' attitude.
"She understands a country cannot tax itself to prosperity. Only by cutting taxes and shrinking the size of the state can government give businesses the certainty they need to invest and grow, as well as keeping more money in people's pockets to spend as they see fit in the interests of themselves and their families."
Liz Truss's opponent in the Conservative Party and Prime Ministerial leadership contest, former Chancellor Rishi Sunak, has labelled her economic plan "a fairy-tale."
[PICTURE: Liz Truss leadership campaign poster]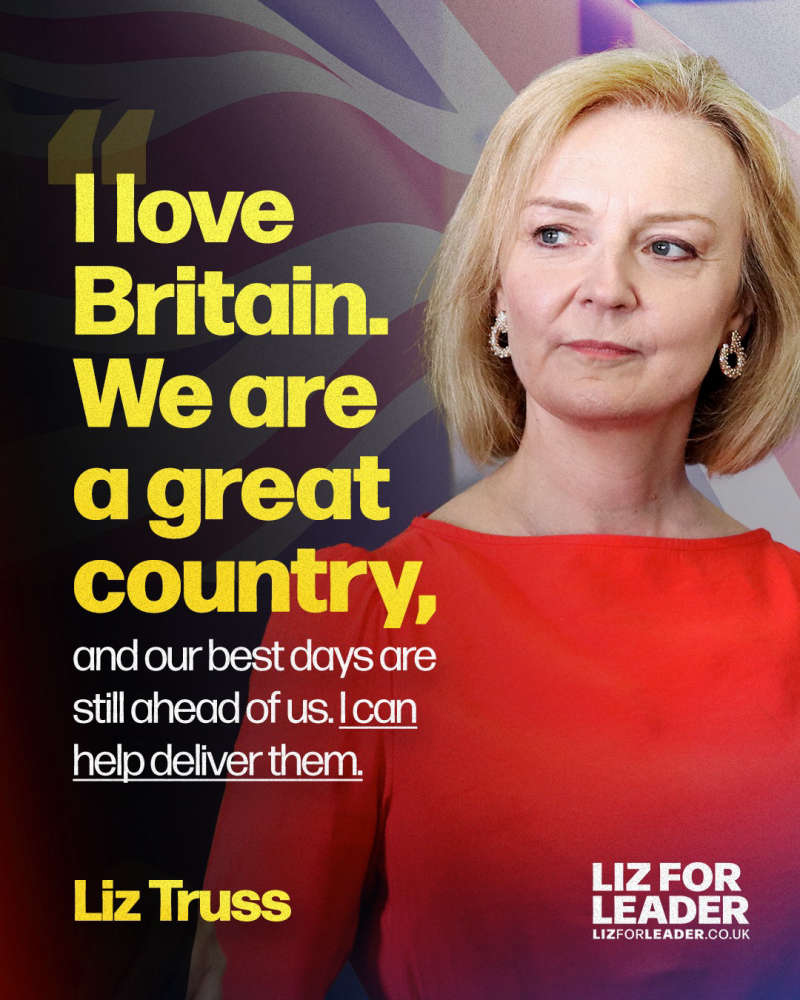 Apparently acknowledging Boris Johnson's missteps, most notoriously the numerous parties held in Downing Street during the Covid-19 lockdowns, the Buckinghamshire Conservative MPs conclude: "Liz is the Prime Minister we need to get our economy growing and restore faith in politics."
The winner of the contest will be decided by members of the Conservative Party, who number around 180,000. They will cast their votes between 22nd July and 2nd September, with the result expected to be announced on 5th September.
As a Government Whip, Joy Morrissey, MP for the Buckinghamshire constituency of Beaconsfield, is obliged to remain neutral.