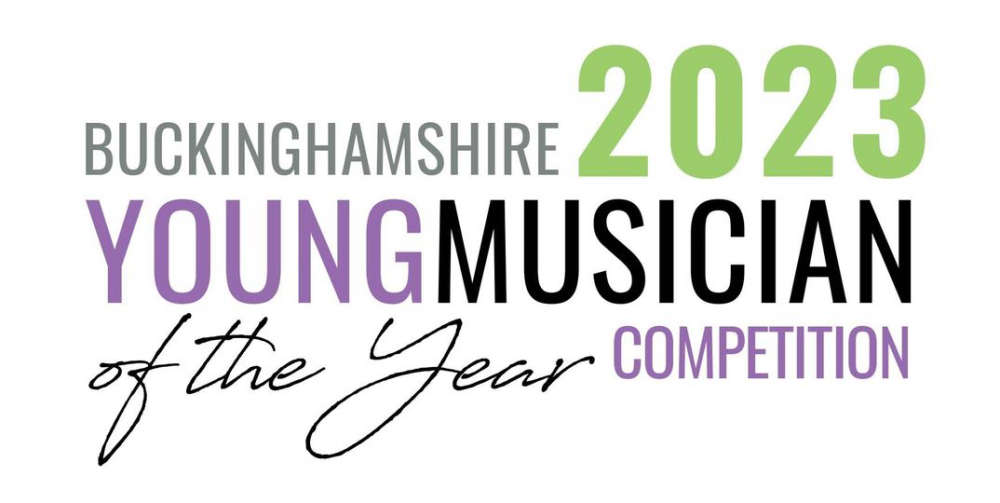 Buckinghamshire Music Trust is looking for young performers from across the county to compete for the title of Buckinghamshire Young Musician of the Year 2023.
The competition will be held over two rounds, the first round being judged on a recording submitted by entrants and the final will be judged in person at Aylesbury Music Centre.
First round submission deadline – Sunday 26th February 2023
Final – Tuesday 28th March, 7pm at Aylesbury Music Centre
Prizes
1st Prize - £300, the title of Buckinghamshire Young Musician of the Year 2023 and a solo performance opportunity with Buckinghamshire Music Trust
Runner up - £100
Eligibility
Open to all students aged 18 or under on 31st August 2023
Open to any student who can fulfil one or more of the following criteria:
A resident of Buckinghamshire
Attends a school in Buckinghamshire
Attends a Music Centre in Buckinghamshire
All instruments and genres welcome
How to Enter
Please fill in your details HERE and upload a recording of your performance by Sunday 26th February 2023.
You should perform one piece of no more than 6 minutes in length.
You can submit either an audio or video performance.
Please upload a copy of the sheet music with your application below.
Clearly label all your files with your name and the title of the music as described in the upload section.
You may perform the piece with or without accompaniment, this will not affect the decision of the panel.
A panel comprising of BMT staff will select a group of finalists from the first round and we will inform you if you have progressed to the final by Wednesday 1st March.
Final
Tuesday 28th March, 7pm
Aylesbury Music Centre, Walton Road, HP21 7ST
You will be asked to perform two contrasting pieces of your choice. The music should be accompanied if the piece requires it.
The performance should last no longer than 15 minutes in duration.
You will be required to provide your own accompanist/accompaniment.
Please email a copy of the music to be performed to ehodgson@bucksmusic.org prior to the performance.
You will be allowed to use different instruments from the same family of instruments (e.g. alto and tenor sax, electric guitar and acoustic guitar, B flat trumpet and Piccolo trumpet) but not two completely different instruments.
You can perform the same piece of music submitted in the first round.
The final will be adjudicated by a guest judge from outside of Buckinghamshire Music Trust alongside a member of BMT staff.
How To….
Please watch at https://www.youtube.com/watch?v=zeruPtOF-oY&feature=youtu.be for guidelines on how to video yourself.
Additional Information
The recording of the piece(s) of music performed must be unedited.
The 1st round submission must have been recorded in 2023
The decision of the judges is final.
The quality of the technology used to create your audio or video recordings will not be taken into consideration.
We would like to thank the Friends of our music centres in Amersham, Aylesbury and High Wycombe for donating the prize money.