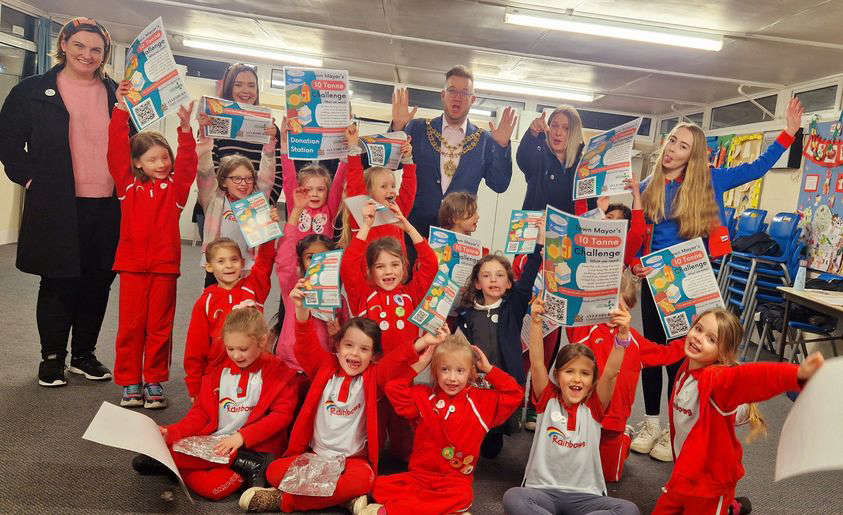 Aylesbury Foodbank which is funded by local churches and community groups to stop hunger in the Aylesbury area. has received a boost from the 1st Wendover Rainbows who have donated an incredible 80kg of food as part of the Town Mayors 10 tonne challenge

"We don't think anyone in our community should have to face going hungry. That's why we provide three days' nutritionally balanced emergency food and support to local people who are referred to us in crisis. We are part of a nationwide network of foodbanks, supported by The Trussell Trust, working to combat poverty and hunger across the UK."
If you need help from our foodbank there are a few simple steps to follow.
THE MOST IMPORTANT STEP IS TO GET A FOODBANK VOUCHER.
In order to provide the most appropriate help for the circumstances of your situation we work with local agencies. If they feel you are struggling to put food on the table, they will issue you with a foodbank voucher. The local agency can also provide long term support if needed to help address some of the issues behind the reasons for your crisis. Agencies we work with include: Citizens Advice, housing support officers, children's centres, health visitors, social services and some local charities including Aylesbury Homeless Action Group.
During the coronavirus outbreak, if you cannot access the usual agencies to obtain a voucher in the usual way, contact the Bucks Local Emergency Support Team:
You can apply online here Helping Hands – Buckinghamshire Council
or ring 01296 531 151. or out of hours number 0800 999 7677.
MORE DETAILS AND ADVICE HERE (EXTERNAL WEBSITE)