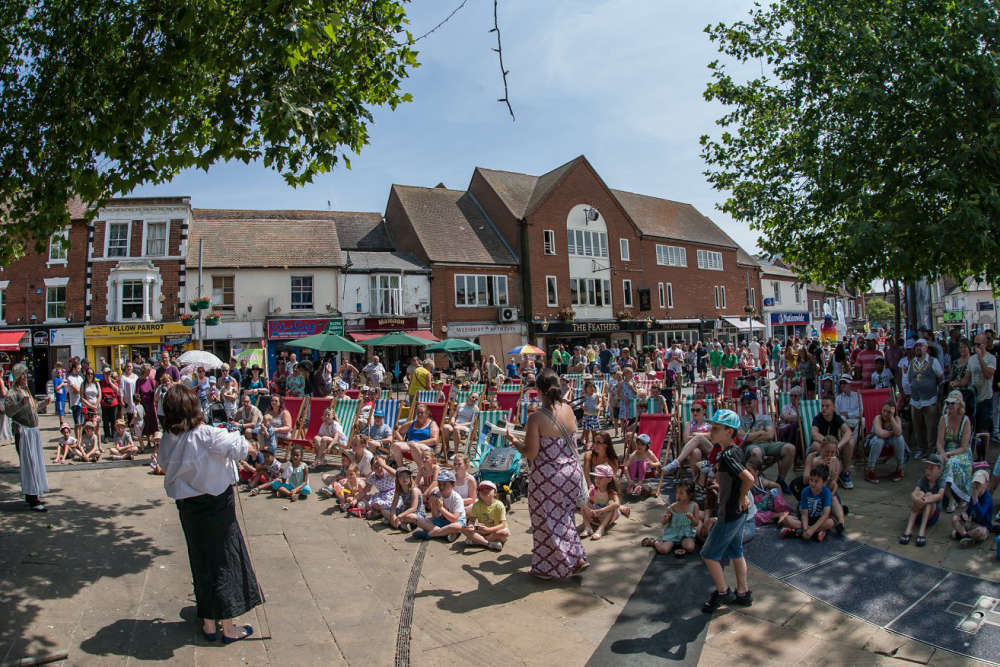 The Rothschild Foundation has given the three year grant to Queens Park Arts Centre
Queens Park Arts Centre's award-winning storytelling project Unbound is set to reach new heights between now and 2025, after being awarded a three-year funding grant from the Rothschild Foundation.
The Aylesbury-based venue has announced it has secured a £160,000 grant that will ensure Unbound will continue to offer dozens of projects across theatre, audio, and film every year – created and performed by local volunteers – whilst two new projects will create paid opportunities for professional Bucks-based actors and writers.
Since being launched by Queens Park Arts Centre in 2014, Unbound have worked on more than 100 different projects. As well as many performances at QPAC itself, the production company have taken shows out and about to more than a dozen venues in Bucks and beyond, including many free-to-view performances at local events from Aylesbury Town Council and Buckinghamshire Council.
Writer and director Dario Knight has led the project since its inception:
"The sheer magnitude – and quality – of what we've been able to achieve with Unbound has been awesome in every sense of the word.
"With more than 100 volunteers working on-stage and off, the project has become a powerhouse of telling great stories, and it's wonderful to have such generous support from the Rothschild Foundation to continue what we're already doing, whilst developing new projects at the same time."
The grant means Mr Knight – who has worked primarily as a volunteer to lead the project – will now become the paid creative producer of the company, working from QPAC to deliver the county-wide programme of live theatre, audio, and film projects.
The grant will also cover two new flagship projects for Unbound. The first will see the production of a new one-act play each year, penned by an emerging local writer and performed by professional actors based in Buckinghamshire.
The first production will debut at QPAC this autumn, with future years set to take shows to additional Bucks venues. A callout for writers to submit their scripts for consideration is due this Spring.
The second project will see Unbound engage with a wide variety of community groups to create a new anthology of short stories written by Buckinghamshire residents. Through the creation of online learning resources, Unbound will encourage people to try their hand at writing tales, some of which will be recorded in a beautiful handmade book for the public to view.
The project will be in development in 2023, before launching in Aylesbury in 2024 and another Bucks town in 2025. It will also see performances from local actors to share some of the stories written for each town's anthology – once again offering paid work to local practitioners