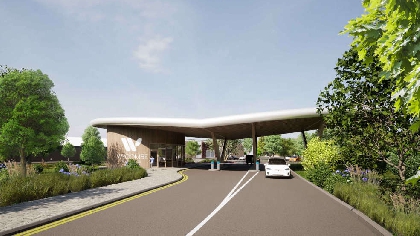 High Wycombe is set to become a global hub for film and high-end TV production with the arrival of Wycombe Film Studios.
The eight-stage sustainable studio campus has received full planning permission.
Wycombe Film Studios is one of the closest new studio developments to London and will support around 1,200 jobs and generate an estimated £305m economic output (GVA), including training opportunities for young people who want to enter the film industry.
James Enright, CEO of Stage Fifty, said: "Wycombe Film Studios will be a unique creative space that works for everyone. We'll deliver the same high level of service and personal attention to clients here as we do at Farnborough Film Studios and Winnersh Film Studios. Across our UK locations, we'll offer the industry over 20 sound stages supporting a combination of large, medium and small-budget films and HETV, from Hollywood blockbusters to independent film and television. We also plan to build live broadcast sound stages for homebound unscripted television."