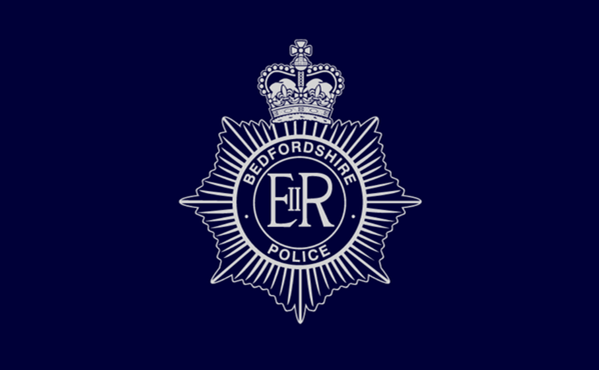 A criminal network linked to a £1.4 million drugs conspiracy in Bedfordshire and the surrounding areas has been jailed
A criminal network linked to a £1.4 million drugs conspiracy in Bedfordshire and the surrounding areas has been jailed.
Last week three men were jailed for a total of 24 years for their role in a conspiracy to supply more than 40 kilos of cocaine and cannabis.
They are the latest organised crime group to be sentenced as part of Operation Costello, Bedfordshire's biggest ever crackdown on organised crime which has so far put offenders behind bars for almost 250 years.
Michael Southall, George Hyde and Oleksandr Romanenko were all part of an organised crime group involved in the supply of both cocaine and cannabis.
They were also found in possession of a large quantity of cash.
Bedfordshire Police's Operation Costello retrieved data from by cracking the encrypted EncroChat devices on which the criminal network communicated.
The messages showed the group's criminal network had links across the country, in places such as Cambridgeshire, Hertfordshire, Kent, London and Nottingham.
Southall, 43, of Lonsdale, Linton, Cambridgeshire, was sentenced to 11 years after pleading guilty to conspiracy to supply cocaine.
Hyde, 38, of Alder Wynd, Silsoe, received a jail term of eight years for the same offence.
He also received sentences of four-and-a-half years for transferring criminal property, three years for possession with intent to supply Class A drugs, and eight months for conspiracy to produce cannabis, which will be served at the same time.
Romanenko, 34, of Gloucester Crescent, Northampton, was sentenced to five years for being concerned in the supply of cocaine. He received a concurrent sentence of two years for possession of criminal property.
Detective Constable Tom Pantony, who investigated the case, said:
"Tackling serious and organised crime is a huge priority for us to ensure the safety of our community.
"One of the features of these groups is that they are often involved in several criminal activities, with each crime feeding off the other – all of which is inherently linked to serious violence and exploitation.
"We will not hesitate to take out the key players who facilitate this sort of crime and put them behind bars for a long time."
If you see something suspicious, whether this is suspected drug dealing, an unusual increase in people visiting a property or potential money laundering, let can let police know via beds.police.uk/ro/report or by calling 101.
This information is fed into police intelligence systems and helps officers build up a picture of organised crime, even if they do not act on the information straight away.
Alternatively, report information to Crimestoppers anonymously via 0800 555 111 or the Crimestoppers website.