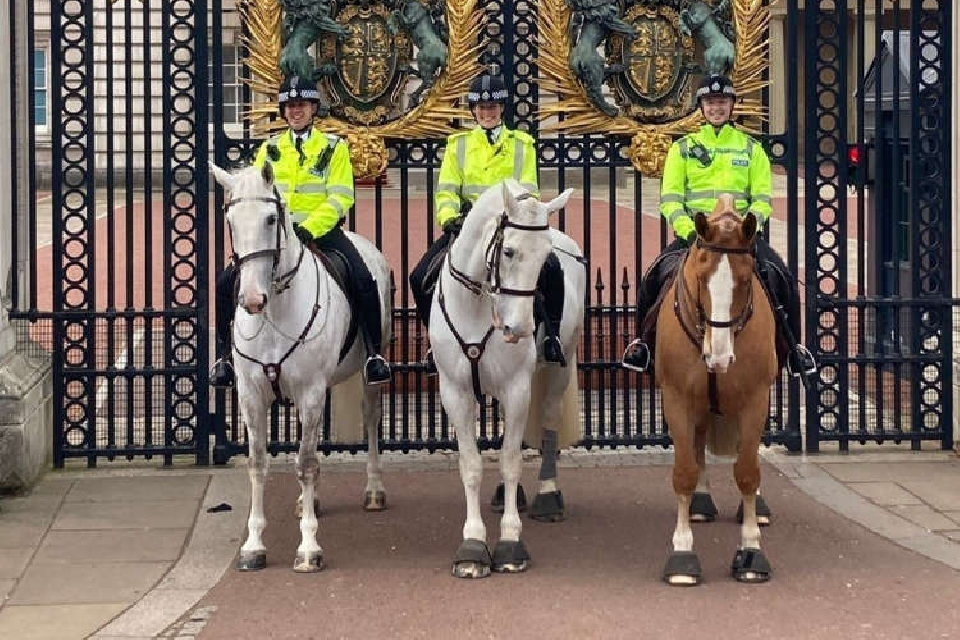 An experienced member of the Thames Valley Police had a very important part to play in yesterdays procession for the funeral of Her Majesty Queen Elizabeth II.
Police Horse Aurora led the military, household cavalry and the coffin carrying Her Majesty into the grounds of Windsor Castle in the procession.
Having been involved in many Royal weddings and Prince Philip's funeral last year, Aurora's most important role yesterday was her last, as she retires from the mounted section of Thames Valley Police.
Sergeant Leon Astley, who rode Aurora as she completed her final duties, said:
"Aurora has been with the force since 2015 and has a lot of experience policing royal events, from weddings to Prince Philip's funeral last year.
"She will do whatever you ask her to and she has looked after me over the last couple of years.
"We'll be sad to see her go on the Mounted section.
"I am proud to be working with Aurora on her last operation for Thames Valley Police, leading the procession into Windsor Castle for the committal service of Her Majesty the Queen."