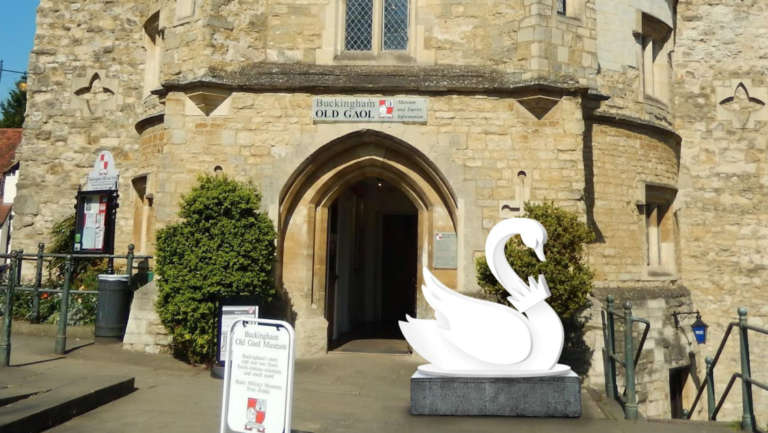 A Swan Trail is being organised by the Town Council
Buckingham Town Council are excited to introduce the second temporary public art sculpture trail which will run throughout the summer holidays of 2023.
The Swan Trail is set to be a family friendly, feel-good project that provides a free community led activity for everyone.
Just like the 2021 Otter Trail, the hope is that the Swan Trail will attract visitors to the town and help increase footfall to local shops and businesses.
Swan Trail HQ will collaborate with local schools, artists, groups, businesses, and organisations by helping them design, paint and sponsor a swan sculpture.
Councillor Robin Stuchbury, chair of Town Centre and Events committee said "
We are pleased to bring forward the Swan Trail this year knowing how much the 2021 Otter Trail was enjoyed and how many people took part in this community event.
Of course we are only able to run such events through the planning and coordination of our officers and the continued positive support of the committee and council to do everything possible within our limited budget to put on events which makes Buckingham a great place to live, work and visit ".
Residents are able to design a swan as part of a competition to town council are organising.
Entrants should be over 16 and more information on how to apply and the trail itself can be found here.