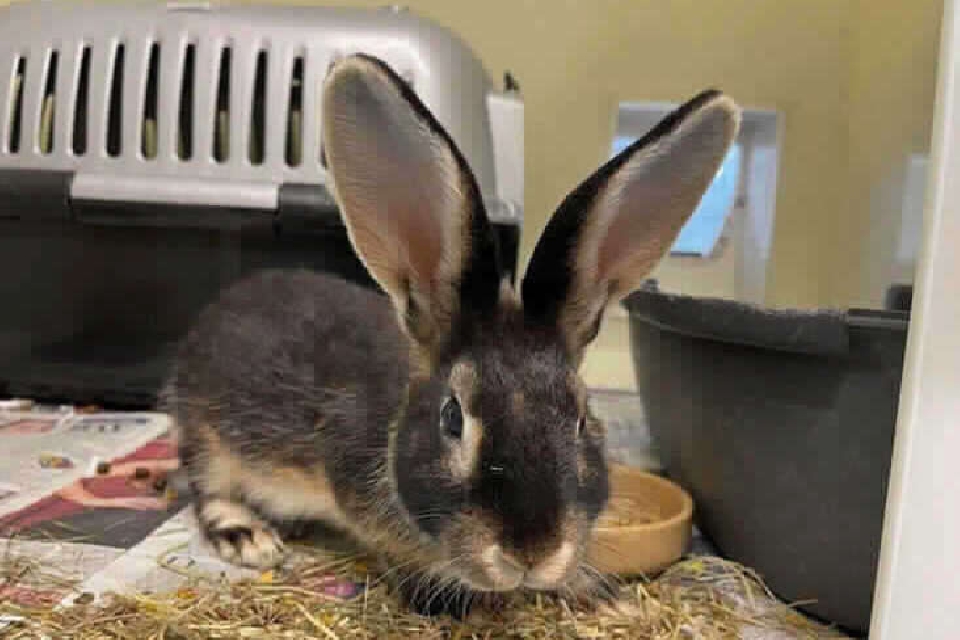 The local Bucks RSPCA team have issued a list of tips and tricks to have an animal friendly Christmas.
Reindeer food

You can buy reindeer food from lots of shops and websites but many of
these contain ingredients that aren't environmentally friendly and can
actually be dangerous for animals (particularly edible glitter!) So
we've developed some special wildlife-friend reindeer food recipes [3]
so you can leave treats out for Rudolph and his friends, while also
ensuring other animals are safe!
RSPCA's reindeer food mix recipe:

A handful of wild bird seed (which may include sunflower hearts, naked rolled oats, dried mealworms, yellow millet, kibbled peanuts and black sunflower seeds);
A few rolled oats;
Some dried fruit, like cranberries (don't use grapes, raisins, sultanas or currants if you have dogs as they can be poisonous);
Some dried insects (try mealworms and waxworms);
Some grated cheese;
A hint of chilli powder to keep Rudolph's nose glowing red (don't worry, birds can't taste it but it will stop squirrels and rodents from stealing the food before Rudolph arrives!)
Mix it all together; sprinkle it on your lawn, on a bird table or leave
it in a bowl by your front door just before you go to bed.

Glitter-free cards, plastic-free crackers and recyclable wrapping paper

In 2019, the RSPCA took the step to remove glitter and foil from their FSC
certified Christmas cards to ensure they were more
environmentally-friendly. This is part of their pledge to reduce waste and
non-recyclable content, crackdown on dangerous plastics that are
impacting our environment.
They're also offering plastic-free eco Christmas crackers which
contain a wooden puzzle or toy gift inside and use packaging that is
fully recyclable, completely acetate-free and plastic-free. They're urging
shoppers to check the wrapping paper they're buying and using is fully
recyclable and also doesn't use any harmful finishes such as glitter
or foil.

Second-hand gifts

Charity shops have been an iconic part of our high streets for many
years and, today, they offer a fabulous way to shop. You could pick up a
bargain, ensure an item is recycled and used again, all while supporting
your favourite charitable causes!
Did you know that it's estimated each charity shop saves 29 tonnes of
textiles from ending up in landfill each year? With around 300 RSPCA
charity shops, that's around 8,700 tonnes saved (the equivalent of
over 1,200 African elephants!). It's also estimated that a 10%
increase in second-hand sales could save 3% carbon waste, 4% water
waster and 1% waste per tonne of clothing; it really can make a
difference.
Plus, the charity shops are full of hidden treasures and wonderful gifts
from toys and games to high street fashion and designer goods, household
items, and much, much more. You could pick up all of your Christmas
shopping in just one charity shop; and all while helping to
continue fighting animal cruelty!
Find your local shop here https://www.rspca.org.uk/whatwedo/yourlocal - and don't forget to donate any
unwanted Christmas gifts to us after the holidays too!

DIY pet gifts

An RSPCA survey found that 83% of animal-lovers will buy their pet a
Christmas present and more than half of those who took part admitted
they'd be getting their furry, feathered or scaly friend a stocking to
celebrate the festive season.
There's lots of pet-friendly gifts in our RSPCA shop and lots of
ideas for those owners who would rather make something out of bits and
pieces they can find around their house instead:
Make a DIY pet advent calendar and puzzle feeder
Make frozen DIY heart dog treats
Make DIY horse cookies
Make a DIY hay ring toy for your rabbit or guinea pig
Make a cat castle
Make a vegetable garland for your chickens
Make a DIY tuggy toy for your dog
Make a pet treat jar
Tutorials on how to make these can be found on Youtube.
Choose a high-welfare dinner

Make the higher welfare choice and make a difference for farm animals by
looking out for the RSPCA Assured logo when you shop this Christmas
to ensure you're supporting the farmers who are dedicated to improving
farm animal welfare. They have a huge range of Assured-labelled products
to guarantee you have a delectable Christmas from high-welfare turkey to
pigs in blankets and smoked salmon.

Leftovers for wildlife

You can still help animals once Christmas dinner is over by giving your
leftovers to wildlife:
Turkey (deboned, without gravy, in small amounts) - foxes, badgers, dogs
and cats;
Potatoes (boiled, baked, roasted or mashed) - birds and badgers;
Peas and sprouts - badgers and foxes;
Carrots - badgers, foxes and dogs;
Christmas cake and mince pies (unsweetened pastry) - birds (crumbed);
Unsalted nuts and savoury snacks - garden birds (chopped and crushed);
Cheese - birds and badgers (grated).
[Processed meats (like pigs in blankets) and stuffing aren't suitable
for any animals due to high salt content.]

Make a donation!

You could support the charities work this Christmas by shopping with them for
stocking fillers, Secret Santa gifts or presents for your loved-ones.
View the Christmas catalogue online https://shop.rspca.org.uk/RSPCA-Christmas-Catalogue-2021/ or visit the online shop http://shop.rspca.org.uk
to see all of the gifts they have available.
Or, if you'd like to give someone a gift that's even more meaningful, why not sign them up as a
sponsor [https://www.rspca.org.uk/getinvolved/donate/sponsorship or make a donation http://www.rspca.org.uk/give in their name.
Visit their website for all of their Christmas advice:
www.rspca.org.uk/adviceandwelfare/seasonal/christmas