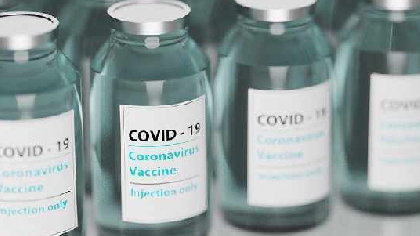 Residents in older adult care homes and people who are housebound are receiving their covid and flu vaccinations across Buckinghamshire, Oxfordshire, and Berkshire West (BOB), as the NHS kickstarts the winter vaccinations campaign.
The adult covid and flu vaccination programme, which was brought forward based on the latest expert advice following the emergence of a new covid-19 variant, will prioritise those at greatest risk.
Other eligible groups will begin to be invited to get their top up protection ahead of winter, from next week.
Local NHS staff have worked hard to prepare for the earlier start of the programme and aim to reach over 6,700 eligible people in care homes for older adults across BOB by the end of October.
Eligible people will be able to book their jabs from 18 September, through the NHS website, the NHS App or by calling 119.
Eligible groups may also be offered a vaccination sooner by GP surgeries or other local NHS services.
The NHS is encouraging people to get both vaccinations as soon as they can and not delay, due to the risk of the new covid-19 variant and ahead of the winter period.
It is important for those who are eligible to top up their protection, even if they have had a vaccine or been ill with flu or covid before, as immunity wanes over time and these viruses change each year.
Last year, the NHS faced the 'twindemic' of flu and covid with high occupancy in hospitals and record pressure on staff and plans for this winter are already underway.
Rachael Corser, Chief Nursing Officer for BOB, said: "The NHS flu and covid vaccination programmes have been very effective in protecting those at greatest risk and we will work at speed across our health region to ensure they are protected once again this year, starting with care homes and those who are housebound."
"With concerns arising over new covid variants, it's vital we adapt the programme and bring it forward for those most at risk, and so I strongly urge everyone eligible to come forward as soon as they are invited for this important protection in colder months."
"Our NHS staff have worked hard to ensure services are ready for patients to get vaccinated at an earlier stage so they can be protected as soon as possible".
Children aged 2-17 will also be able to receive their flu vaccinations from next week. Parents are strongly encouraged to fill out their consent forms to enable their child to get protected.
The most effective vaccine for children is the nasal vaccine, which is even more convenient and easily administered when compared to a jab.