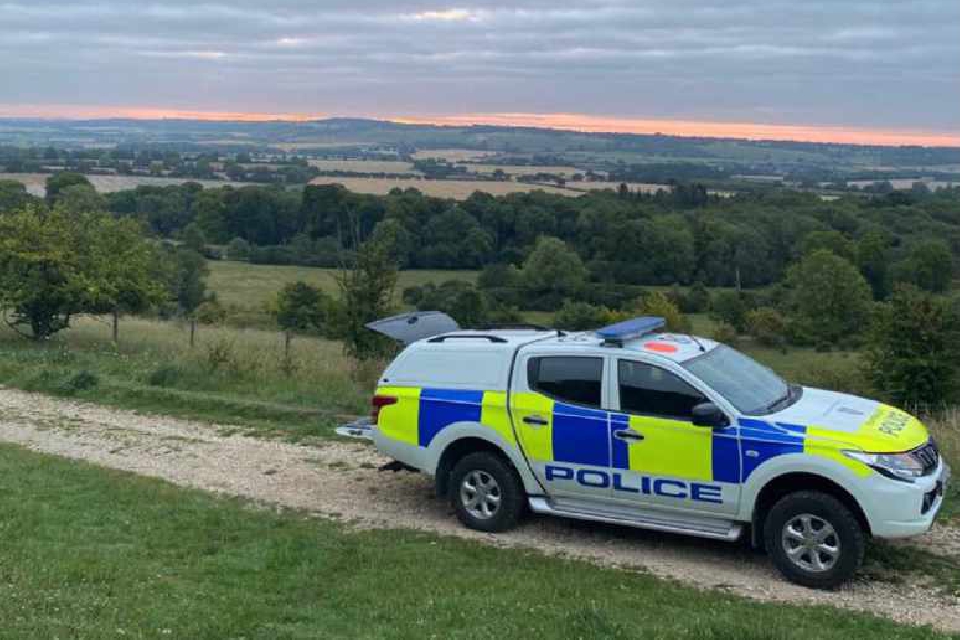 Over one million pounds worth of machinery, tools and equipment have been recovered by the Thames Valley Police Rural Crime Taskforce across Buckinghamshire, Berkshire and Oxfordshire since its launch earlier this year.
Among the recovered items are 52 cars, 20 plant machinery and 26 power tools, with items recovered from local policing areas across the force as well as other force areas, with close working to officers in neighbouring forces.
The Taskforce launched with the aim of making the Thames Valley a hostile place for those who commit rural crimes.
Rural Crime Taskforce Inspector, Stuart Hutchings said: "Reaching the milestone figure of one million pounds worth of recovered items is testament to the tireless work of the team and our commitment to not tolerating rural crime across the Thames Valley."
During its time, 82 people have been arrested by the Taskforce for 105 offences, as the team tackle serious and organised rural crime. Of 185 completed investigations, over a quarter have seen a positive outcome.
Engagement with rural communities remains a focus for the Taskforce as well, with over 750 residents being provided with crime prevention advice by the team.
The Taskforce consists of a team of dedicated officers, as well as intelligence support, who work tirelessly with our partners, drone units, and the Joint Operations Unit with Hampshire.
Local policing areas across the Thames Valley have also seen the benefit of the Taskforce, with the team supporting investigations into rural issues such as thefts and hare coursing.
Matthew Barber Police and Crime Commissioner said: "I am delighted with the results of the Taskforce to date. The success demonstrates the benefit of a dedicated and proactive policing approach to tackling rural crime.
"The impact of rural crime can be devastating for communities and I remain committed to the work of the Taskforce in bearing down on individuals and organised crime groups who are committing crime in our rural areas."
Rural crime costs the UK as a whole around £50 million per year and has been on the rise in recent years, driven largely by the theft of expensive vehicles like tractors and quad bikes.