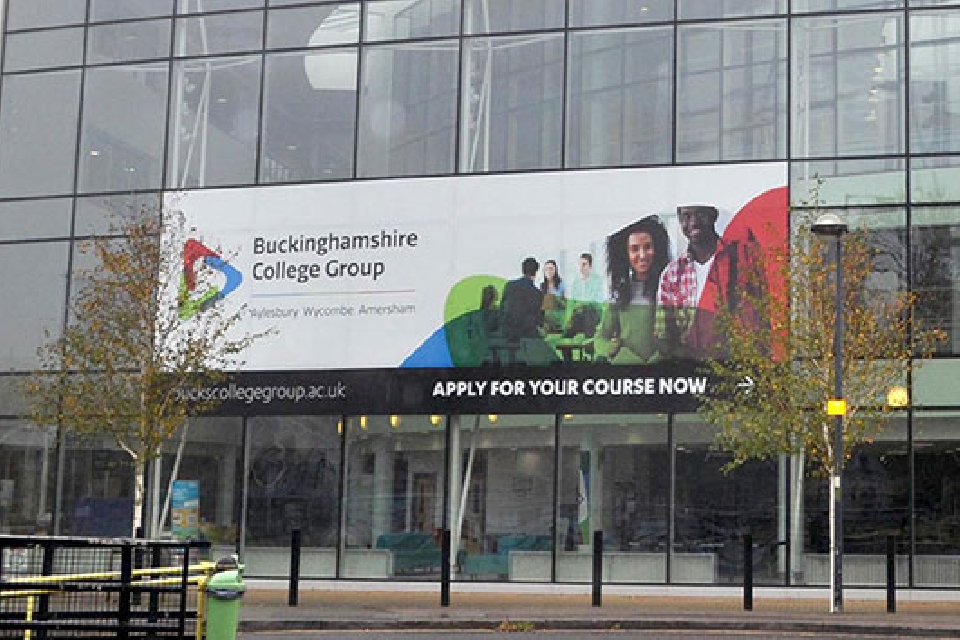 ​​​​​​​Young people in Bucks are being encouraged to consider new T Level qualifications -technical alternatives equivalent to three A Levels, which will be available to study from September.
The pioneering new qualifications have been designed in collaboration with leading employers so they will provide the skills that businesses across the region need and reflect some of the top current growth areas in Buckinghamshire.
T Level courses will be available to students across four subject areas: Digital, Design & Development, Education & Childcare, Supporting Healthcare and Laboratory Science.
T Levels combine classroom study with a substantial industry placement so young people gain valuable work experience in their chosen sector. 12% or 28,000 people in Buckinghamshire are currently employed in the Health and Social Care sector, and the Education & Childcare sector is also a big, growing employer, providing 20,000 jobs in the region
From September, Buckinghamshire College Group will be offering the new T Level qualifications. These industry placements are core to the make-up of T Levels and see students spending an extended period.
Lydia Scarlett, a student at Buckinghamshire College Group, is starting her T Level in education and childcare in September and said she is excited.
She added: "The T Level course provides a combination of knowledge learned in the classroom and 'on the job' experience. I'm looking forward to doing an industry placement where I can gain valuable insight into the school setting. It's great to know I have a number of options when finishing my T Level from going straight into work or university."
Successfully completing a T Level will give young people the option to progress to the next level, whether that is going on to further study, including at university, or getting a job or an apprenticeship in one of these growing sectors.
Buckinghamshire College Group will be hosting virtual open events on 24th April and 1st May which will include T Levels information and have been designed to support students in making future choices during lockdown. These events will take place online where students and parents will find out from the college team more about T Levels starting at Bucks College Group in September 2021.
You can register for these events and find out more information on T Levels by going to the Buckinghamshire College Group website www.buckscollegegroup.ac.uk/