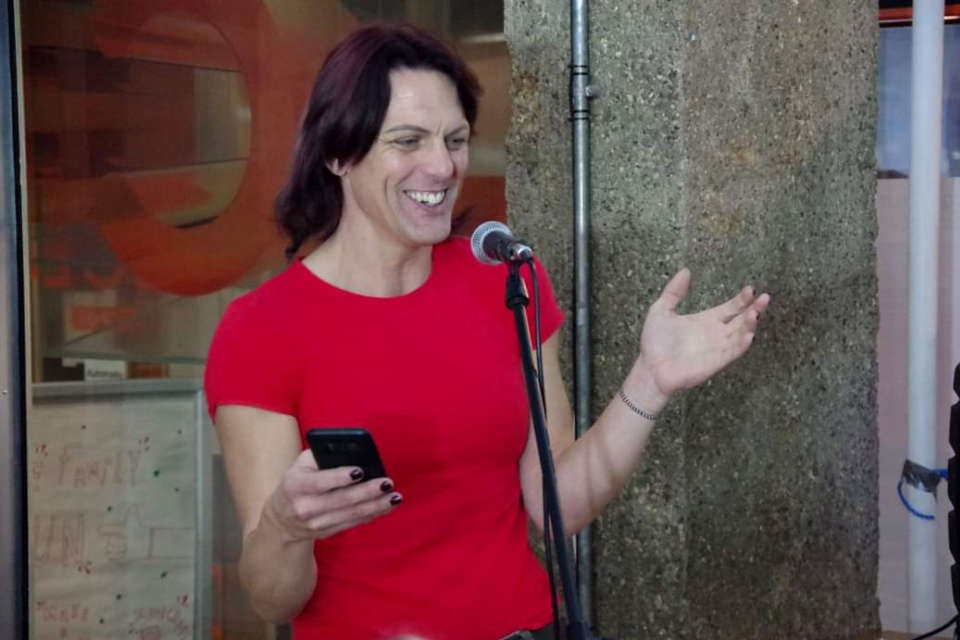 The Bard of Buckingham, Sami Tite
Buckingham has elected its second Bard at the annual trials earlier this month.
47-year-old Sami Tite was victorious at the Bardic Trials held at the Woolpack pub in the town on the 5th October.
They take over from the first Bard, Dean Jones.
Speaking to Bucks Radio, they explained what inspires their work: "My poetry is how I keep my thoughts succinct while providing snapshots of a wider narrative – it's my therapy."
The Bard has already been busy giving a reading at the Buckingham Charter Fair last week and will be on duty again soon to turn on the Christmas lights.
Sami certainly has a keen sense of the responsibility the role entails, describing it as "the voice of the people." This can be seen in the one of the pieces provided to us, called 'Priority Bus Words':
Step on, step up, place coins, card tap or slide,
Move along the aisle cautiously, choose a seat for the ride,
Priority seats serve a purpose, please keep this in mind,
It costs you nothing extra to be a little kind.