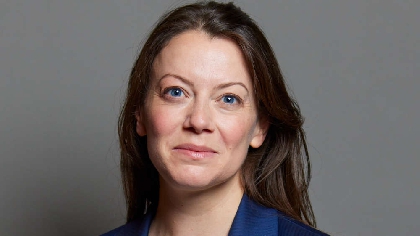 Sarah Green MP has called on the Government to take urgent action to protect chalk streams after her Chalk Streams (Protection) Bill was blocked from progressing in the House of Commons this week.  
The draft legislation tabled by the Chesham and Amersham MP would have created a new category of statutory protection for all chalk streams in England.
It would have driven investment in safeguarding the rivers from pollution, abstraction and environmental damage and facilitated the creation of a specific offence for damaging chalk streams, punishable with a fine.
The Bill was denied a second reading today, making it unlikely to progress any further through the House of Commons.
Commenting, Green said: "England is home to 85% of the world's chalk streams. We should be stepping up as the guardians of these incredibly rare and sensitive rivers, but instead of taking action our government is kicking the can down the road.
"Every day the Government delays is another day our chalk streams face pollution, over abstraction and, in the case of our beloved Chiltern chalk streams, damage inflicted by the construction of HS2 and other projects.
"My Chalk Streams (Protection) Bill would have protected the Rivers Chess, Misbourne and chalk streams around the country from such damage. I am deeply disappointed that it was blocked today.
"I remain committed to this legislation and passionate about protecting chalk streams. I look forward to reintroducing the Bill to parliament as soon as possible."
The second reading of Green's Bill will be moved to a future date but is now unlikely to be allocated time for debate.