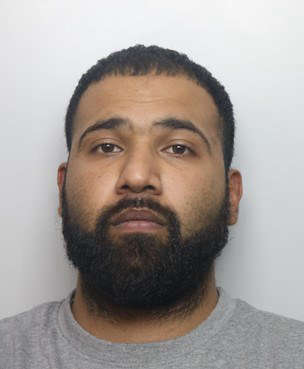 Following a Thames Valley Police investigation, a man has been jailed for drug offences in Aylesbury.
Zaqr Hamid, aged 27, of Ayrshire Close, Aylesbury pleaded guilty to one count each of; possession with intent to supply Class A - namely heroin, possession with intent to supply Class A – namely Crack Cocaine and possession of criminal property on 12 January at Aylesbury Crown Court.
Hamid was sentenced to five years and three months' imprisonment on Wednesday (25/1).
On 30 November last year, Hamid was subject to a 'stop and search' after being suspected of being on his way to deal drugs.
He was arrested at the scene on suspicion of being concerned in the supply of Crack Cocaine and Heroin.
A quantity of cocaine was recovered from Hamid whilst he was in custody.
Following a search of his bedroom, £1800 cash and several wraps of Class A Heroin were seized.
Hamid was also ordered to forfeit the cash seized.
Hamid was charged on 1 December.
Investigating officer, PC Levi Fensom, of the Aylesbury Stronghold Team, said: "Hamid has now been sentenced for these offences and will serve time in jail as a result.
"Thames Valley Police will always treat crimes such as drug dealing extremely seriously. Our team work tirelessly to bring offenders to justice and take drugs off our streets.
"If you have information about drug dealing in your area, please report it to us by calling 101 or making a report online so that we can take action."