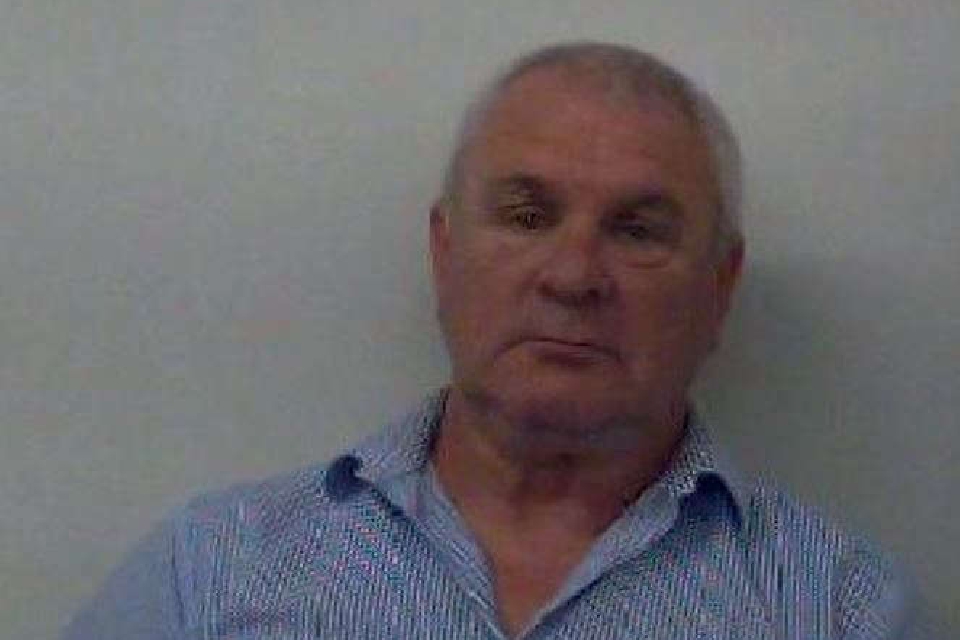 Donald Robertson, aged 66, formerly of Slough, was sent to prison for life, to serve a minimum of thirty years at Reading Crown Court yesterday (19/5).
He was also convicted of the kidnap and rape of a 16-year-old girl that happened in Farnham Lane, Slough in July 1981.
On 17 April 1987, 26-year-old Shani Warren was cutting the grass of her garden in Neville Close, Stoke Poges.
At around 6pm, Shani was seen loading bags of the grass cutting into her car, a black Vauxhall Cavalier. She then drove away from her house, presumably to dispose of the grass cuttings.
On the evening of the following day, a woman who was walking her dog around Taplow Lake, found Shani's body in the shallows of the water.
Shani had been bound and gagged and was faced down in the water. An investigation was launched by police and the death was treated as suspicious.
Following a post-mortem carried out at the time, the pathologist decided that Shani had committed suicide.
However, despite the pathologist's judgment, Thames Valley Police conducted a murder investigation but unfortunately no-one was charged in connection with Shani's death.
In 2007, the Thames Valley Police's cold Case team was set up and at this time further forensic examinations in relation to Shani's murder were carried out, but unfortunately no DNA from a suspect was found.
Further tests were then carried out between 2019 and 2020 by forensic experts Eurofins, they carried out DNA analysis on items from the murder scene, including a cloth that had been used as a mouth gag on Shani, and DNA material from Shani's bra.
The DNA found on these items was compared with the National DNA database, and provided a positive match with Donald Robertson, who was already serving time in prison, having been convicted of the Thames Valley Police cold case team for the kidnap and rape of a girl in Slough in June 1987.
During its investigation, the force's cold case team then linked Robertson to the rape of a 16-year-old girl in Farnham Lane, Slough, in July 1981.
The victim was abducted on evening of 16 July. She was forced into a school playing field and raped.
Robertson was arrested for this offence at the time, however due to procedures involving identity parades in 1981, no charges were brought against him.
However, modern forensics techniques allowed a review of DNA from clothing from the victim to be undertaken and again these tests matched Robertson's DNA profile.
On 22 June 2021, Robertson was arrested on suspicion of the murder of Shani and the rape of the 16-year-old girl.
On 26 November of the same year, Robertson was charged with the murder, indecent assault and false imprisonment of Shani Warren, and the kidnap and rape of the 16-year-old girl.
Following a three week trial at Reading Crown Court, a unanimous jury convicted Robertson of all charges against him.
Head of the Major Crime Review Team, and Senior Investigating Officer on this investigation, Principal Investigator Peter Beirne, said:
"I am pleased that Donald Robertson has finally been convicted of the murder, indecent assault and false imprisonment of Shani Warren, and for the rape and kidnap of the 16-year-old girl in 1987 and 1981, respectively.
"In both of these cases the victims were put through terrifying ordeals by Robertson and I only wish that he could have been made to pay sooner for his abhorrent crimes.
"It is clear from Robertson's previous offending that he is a sick and depraved individual who would take any opportunity available to him, to approach young girls and women in order to sexually assault them.
"We will never truly know why Robertson murdered Shani on that Easter weekend in 1987, perhaps because she defended herself against his attack.
"Robertson, who is already serving time for other sexual offences, did not have the courage or decency to attend his trial and to answer for his crimes, for which he will soon be sentenced.
"I would like to pay tribute to the family of Shani, and to the victim of the rape in 1981 for their bravery and courage throughout the many years that they have been waiting for justice.
"I am proud of the work carried out by the Major Crime Review Team in order to bring Robertson to justice.
"I am also extremely grateful to Eurofins who carried out the forensic analysis as well as the Crown Prosecution Service and Prosecuting team: John Price QC and Alan Blake.
"The Thames Valley Police cold case team remain committed to reviewing unsolved homicides and sexual offences.
"We have now secured convictions for 19 stranger rapes and six murders and with the ever advancing forensic technology that we now have access to, we will lock up more offenders, and bring justice to other victims and their families.
"Therefore, if you have any information about an unsolved offence, I would urge you to contact the police. You can leave any information you have via our website or call 101.
"Alternatively, you can contact Crimestoppers anonymously on their website or call 0800 555 111."
Following the conviction, the brother of Shani Warren has released a statement, you can read it here: https://www.thamesvalley.police.uk/news/thames-valley/news/2022/may/16-05-2022/statement-from-the-brother-of-murder-victim-shani-warren--taplow/