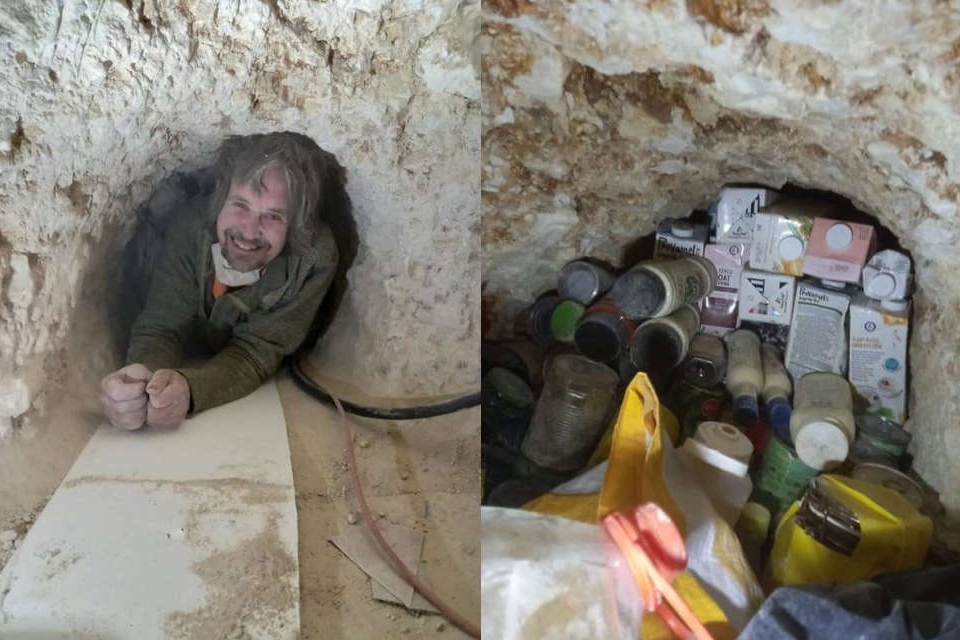 HS2 activist Dan Hooper (AKA Swampy) underground with supplies
Five people have been living underground in Jones Hill Wood in Wendover for 26 days despite repeated attempts by HS2 security teams to evict them.
Jones Hill Wood by the A413 lies on HS2's intended construction path and it has been the site of a HS2 protest camp called W.A.R (Wendover Active Resistance) for over two years.
On Sunday 10th October a team led by the National Eviction Team and overseen by Thames Valley Police swooped on the camp in a dawn raid to evict the protesters and begin its destruction.
Almost a month on and the eviction is still ongoing, with five activists, who include the infamous Dan Hooper (AKA Swampy), continuing to hold out by digging ever deeper underground.
Protester Caroline Thomson-Smith who, along with other campaigners has been standing in solidarity with the tunnellers in a makeshift camp on the other side of the main road, told Bucks Radio: "The bravery and tenacity of these tunnelling protesters is quite extraordinary and we're incredibly grateful for all that they are doing.
"HS2 is responsible for damage to our environment and damage to people's lives and livelihoods. It is not the kind of infrastructure project that this country needs.
"The protest is intended to stop the harm as much as possible until HS2 is cancelled."
A spokesperson for HS2 provided the following statement: "HS2 has a legal right to possession of this land and the Court has recently reinforced the unlawfulness of the trespassers' actions and ordered them to leave the site.
"The safety of those trespassing and that of the HS2 staff and emergency service personnel in this operation is of paramount importance.
"We continue to do all we can to end this illegal action safely, and our message to those who remain underground is to exit the tunnel immediately."