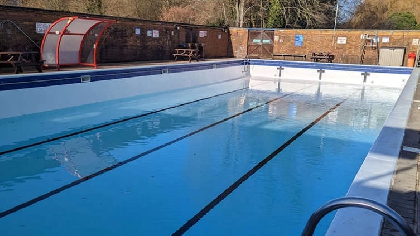 Work is progressing on the re-opening of an historic lido.
Chesham Moor Gym and Swim is likely to re-open in the middle of this month according to Chesham Town Council's head of operational services Danny Essex.
Repair work was finished last month and scaffolding around the 111-year-old pool has been removed.
"At this point we are still on schedule for mid-February. Thanks again to our members for your patience and support, we are all looking forward to the reopening of this much-loved facility."