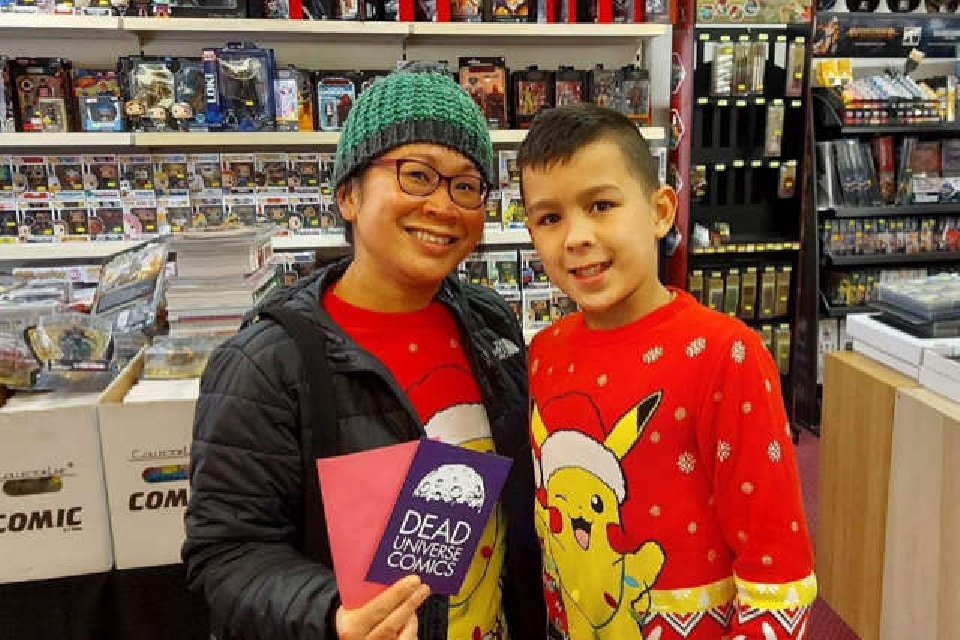 Comic store customers turn super heroes helping Aylesbury's food bank
The business in Bourbon Street, described as an old school comic shop, with all the trimmings, has been fundraising for local charities with sponsored event and fundraisers for over a decade. This year the team is supporting the Aylesbury Food Bank. The food bank is part of the Trussell Trust Network and provides food for people in Aylesbury and the surrounding area who are facing a financial crisis. The food parcels contain enough food to last up to 5 days.
Ian Hines runs Dead Universe Comics and explained:
He also said: "With so many worth causes to donate to locally we decided to create an incentive for our customers by creating a local monthly draw so every time someone drops something off they are entered into the draw for a gift voucher at the end of the month."
Customers just have to drop off their donation in the basked instore and write their name on the clipboard to have the chance of winning a voucher.
Photo: 11 year old Leo and his mum who won the monthly food bank donation prize draw .