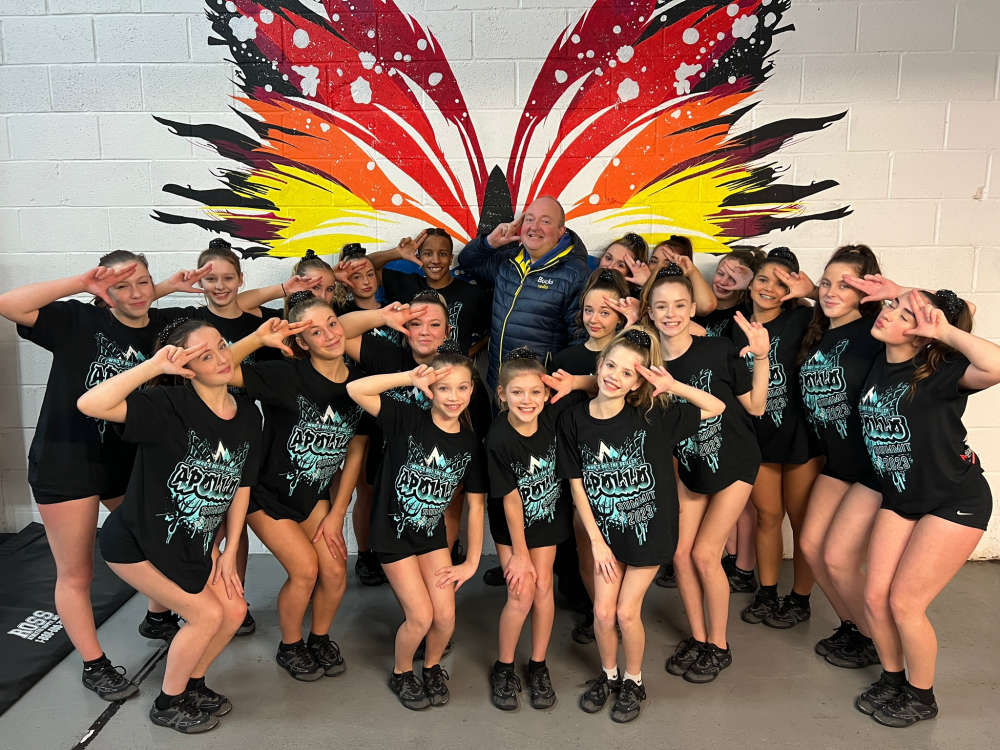 Team Apollo from Aylesbury has been selected for the The Summit 'All Star World Championships'
Team Apollo from Aylesbury Cheerleading Academy, who, after a fantastic competitive season won a bid to compete at The Summit 'All Star World Championships' in Florida in April 2023. This competition is hosted by Varsity and is the pinnacle competition for junior and senior teams across the United States and the world. Being given the opportunity to compete at this level is a remarkable achievement for the team, whose athletes are all under the age of 17.
Cheerleading is one of the fastest growing sports in the country, it is a team-based sport which is energetic, athletic and involves stunting and tumbling. Forget pompoms - it's more like synchronised gymnastics! Cheerleading has recently been granted full Olympic Status and may make its debut at the games as soon as Paris 2024.
This year four girls from Aylesbury Cheerleading Academy were selected to represent England at the World Cheerleading Championship in Florida. They took home Gold in the 'Youth All Girl Median Team' division beating teams from across the globe. The club now winning a bid with Team Apollo has topped the season off, ACA is certainly a club going places!
Each of the 19 athletes work extremely hard and commits to training multiple times a week to reach these high standards, enabling them to compete against the very best teams in the world. Being part of the team requires 100% commitment, effort, attitude, and discipline at all times.
As with all competitive sports, competing at this level comes at a cost financially. Cheerleading is currently completely self-funded and as such we are looking to raise funds from across our community to assist with the travel costs and other expenses, which will total in excess of £1,500 per athlete. They really hope you can support their athletes by offering a donation, in whatever way you can. The athletes will be extremely grateful for any donation offered that will assist in financing this amazing event.
Aylesbury Cheerleading Academy is about to enter its 9th season, and has gone from strength to strength with committed and passionate coaches. Even throughout the recent pandemic, virtual classes and training sessions were held to keep up the athlete's fitness levels and to also keep them together as part of a team, which was extremely important.
The side has set up a just giving page to try to raise the 30,000 they need to travel to compete.
https://www.justgiving.com/crowdfunding/acausa2023?utm_term=zNazwE7Wr