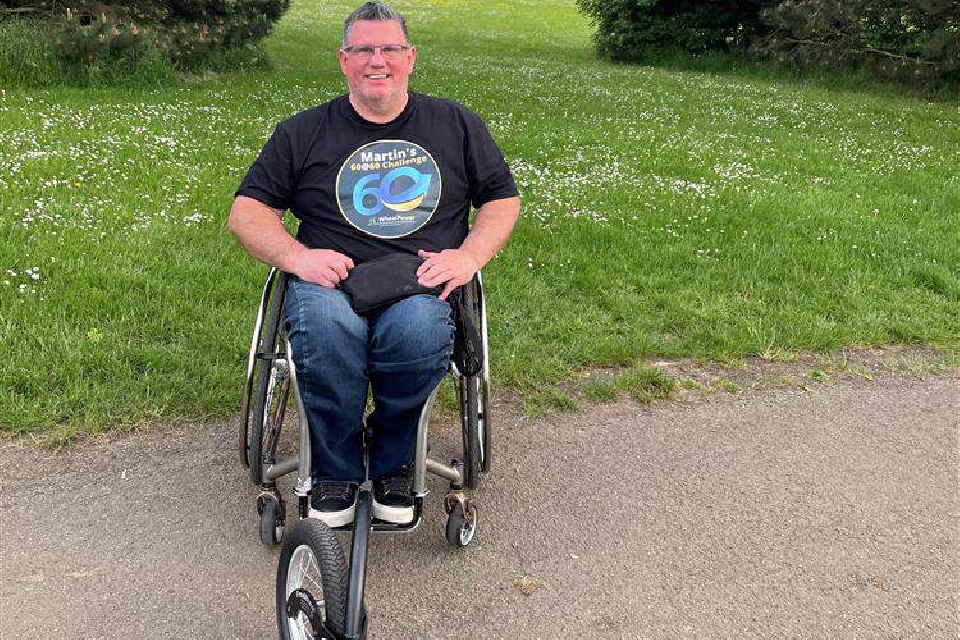 The chairman of Aylesbury based charity Wheelpower is celebrating his 60th birthday by doing a very special fundraiser for the charity. 
This month, Martin McElhatton OBE is going to be pushing his wheelchair 60km, hoping to raise £6,000 for the charity.
Wheelpower helps newly injured patients within spinal units through the Physical Activity Advisor programme, and others living with a spinal cord injury. The money raised from Martin's challenge will also support young disabled people through our sports festivals and annual events programme which the charity is so looking forward to starting again.
The funds are even more vital after the charity took a 50% hit on their fundraising over the pandemic.
To donate to Martin's epic challenge visit: www.justgiving.com/fundraising/martins6060challenge