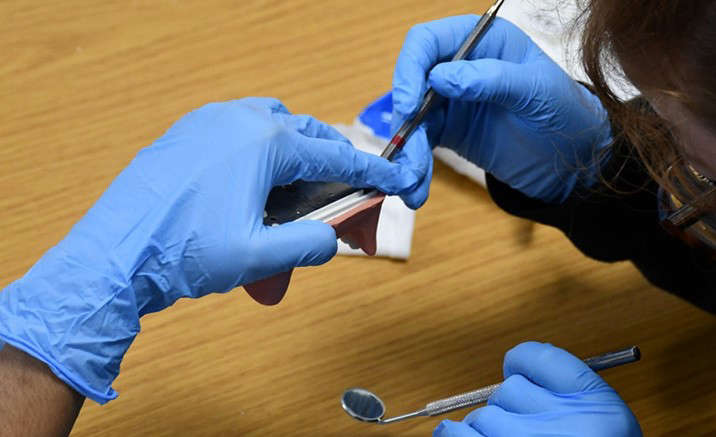 Twitter: @BucksCollGroup
Practical skills were demonstrated for students in Buckinghamshire
Buckinghamshire College Group, HealthTec and Health Education England – South East have collaborated to bring a unique, first of its kind (in the UK) Dental experience to school students in Buckinghamshire.
During the Oral Health Career sessions, students met the regional dental team and were guided through how to administer, sculpture and cure a filling using actual dental equipment.
Students were then shown the many varied roles in the dental profession and entry routes to further study.
Dental Regional Advisor, Shabir Shivji said:
"The session gave the students the opportunity to undertake a dental practical exercise and engage with different, experienced members of the oral health workforce to understand the opportunities that may be open to them.
"The discussion on the privilege of working for the NHS and the potential impact that the oral health team can make on patients lives, opened the students' eyes to the opportunities and benefits of working within the NHS. This unique interactive session introduced students to the career options and pathways currently available and the new pathways emerging."
All students that attended engaged well within the sessions and recieved a valued certificate of completion that will become useful when making applications into the oral health industry in the future.