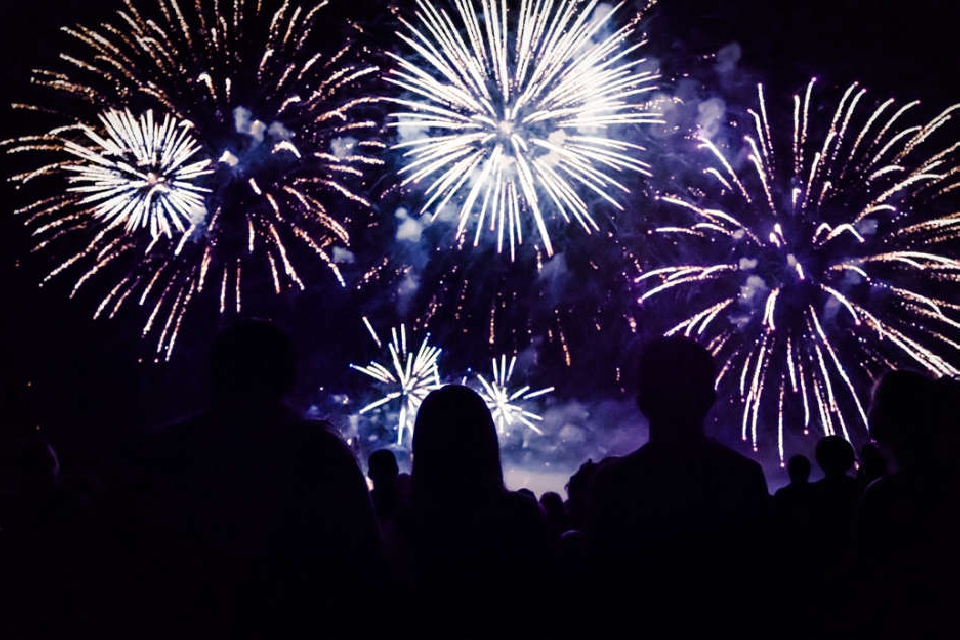 Chinese New Year 2022, the Year of the Tiger, will be celebrated on Tuesday 1st February and Buckinghamshire Fire and Rescue Service are reminding participants of important safety advice, particularly regarding fireworks and lanterns.
It says fireworks should be stored in a cool and dry environment, and the manufacturers' instructions should be followed.
Regarding lanterns, the service says it has safety concerns to the extent that it does not support their use and asks members of the public and event organisers to refrain from using them.
Buckinghamshire Fire & Rescue Service states that while it understands the use of lanterns is a tradition going back thousands of years in Chinese history, and is thought to bring about good luck and prosperity to those using them, the potential damage they can cause is significant.
Floating lanterns are not only considered to constitute a fire hazard, but also pose a risk to livestock, agriculture, camping activities, thatched properties and hazardous material sites.
Regarding businesses that are permitted to sell fireworks, they are reminded that signage stating the following should be on display to members of the public:
"It is illegal to sell category F2 fireworks or category F3 fireworks to anyone under the age of 18. It is illegal for anyone under the age of 18 to possess category F2 fireworks or Category F3 fireworks in a public place."
Storage of fireworks within the premises should be kept clear of escape routes and restricted to authorised personnel, only accessible by lock and key.
Group Commander Phill Mould, Head of Protection for Buckinghamshire Fire & Rescue Service, said:
"Fortunately, fire and rescue services are not often called to attend incidents that involve fireworks on a large scale. This is due to the good practices generally adopted throughout Buckinghamshire and Milton Keynes. If we were to attend a firework incident, this presents a risk and could affect the dynamics and decisions made at the time.
"For this reason, it is very important that business premises that are permitted to store and sell fireworks work closely with their local authority and Trading Standards so that we are aware fireworks are onsite."
Do
Read the guidance for intended use of fireworks and ensure that this is adopted

Buy fireworks that are CE marked, and from premises that are licensed to the sell them

When setting off fireworks, direct them away from buildings and spectators

Use fireworks only during the permitted timeframes (Bonfire Night, New Year's Eve, three days prior to Diwali and three days prior to Chinese New Year)

Click here for further advice on storing and selling fireworks
Don't
Throw or set off fireworks in a public place

Set off fireworks after 1am during the permitted dates

Use a naked flame or cigarettes close to fireworks

Return to a firework once it has been lit

Handle fireworks once they are ready to be used

Use any lighting aids such as petrol or paraffin on fireworks, as these will take the firework out of its usual working limits

Handle fireworks if you have consumed alcohol or drugs

Use of sky lanterns
Places of worship
In anticipation that members of the community may wish to attend their place of worship at this time we would like to remind the responsible person that under the Fire Safety Order 2005 they have a duty to make general fire precautions. If a fire risk assessment for the premises hasn't been reviewed recently, now is a good time to ensure that it is suitable and sufficient.