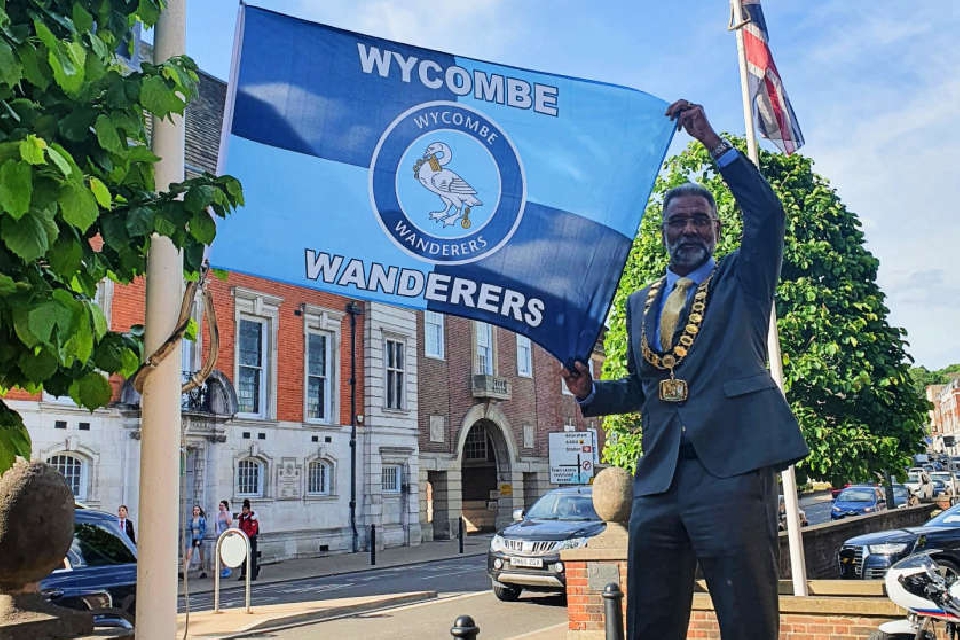 Bucks council are supporting Wycombe Wanderers in the plight to return to the EFL Championship.
They are flying a Wycombe Wanderers flag for the next few days at their High Wycombe office.
Wycombe Wanderers will take on Sunderland AFC in the League One Play-Off final at Wembley Stadium on Saturday 21 May, with more than 22,000 Wycombe Wanderers fans have already snapped up tickets for the big match.
Councillor Dev Dhillon, Chairman of Buckinghamshire Council, attended the raising of the flag and said:
"It's fantastic to see Wycombe Wanderers in the League One Play-Off final, and I know that everyone at Buckinghamshire Council is keeping their fingers crossed that the team win the match and secure promotion to the EFL Championship.
"We wish the Chairboys the best of luck for the game!"
Kick-off is at 3pm.