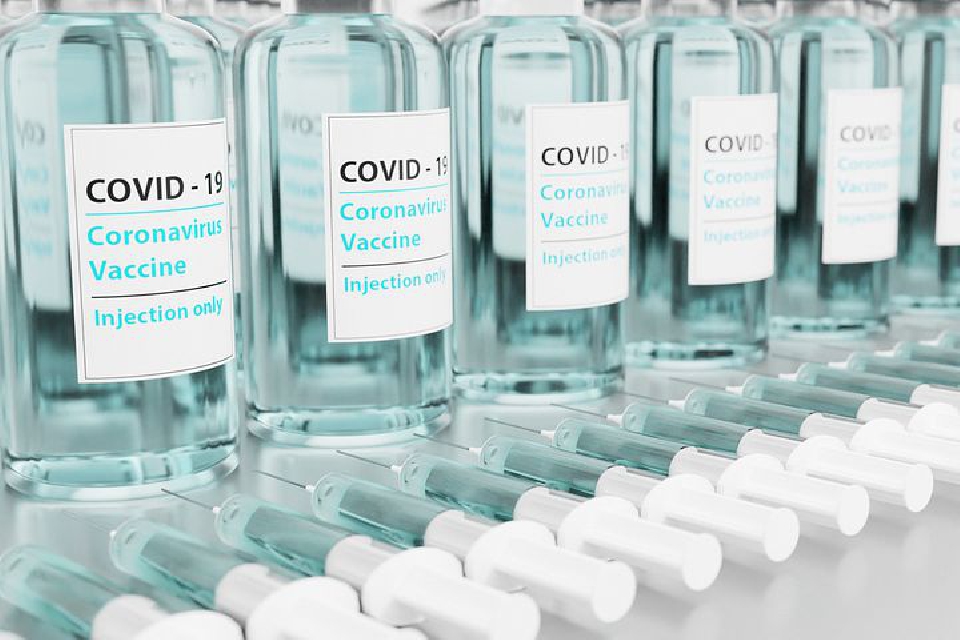 Covid-19 Vaccine
All four regions of Buckinghamshire are reporting numbers worse than the national average in two key areas of the fight against Covid-19.
South Bucks, Chiltern, Wycombe and Aylesbury Vale have higher infection rates than the UK, whilst also having a vaccine uptake lower than the country's average.
The Government website shows that for data up to 18th October: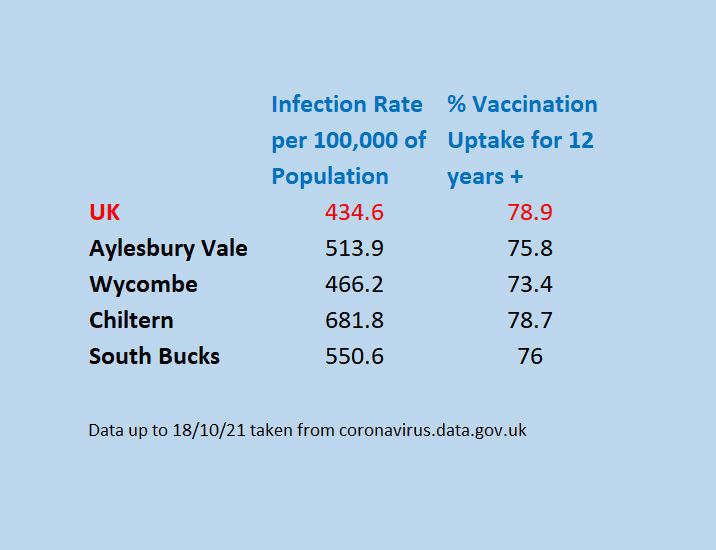 Across the whole of the UK there are currently 7,891 people in hospital with Covid-19 and the daily average for reported deaths with Covid-19 is 136 as of 19th October.
On Wednesday, Health Secretary Sajid Javid said it would "make it more likely we're going to have more restrictions" if people don't get vaccinated.
The most recent data from the US Centres for Disease Control and Prevention shows that if you are vaccinated you are six times less likely to get infected with Covid-19 than an unvaccinated person, and 11 times less likely to die of Covid-19.
Angela Macpherson, Buckinghamshire Council Cabinet Member for Health and Wellbeing told us:
"There aren't significant differences between the number of people developing Covid-19 infections in Buckinghamshire and the regional and national averages.
"However, what is much more important is that the overall trend in Covid-19 infections in Buckinghamshire, as in the south east region and nationally, is still rising; overall, more people are developing Covid-19 in most parts of the country.
"The most important things for people to do are to get a Covid-19 vaccination as soon as possible if you are eligible, immediately self-isolate and have a PCR test if you have symptoms suggestive of a Covid-19 infection, to continue to self-test twice a week with a lateral flow test, increase levels of ventilation both at home and in places where you meet others, wherever possible to continue to practice social-distancing, and consider wearing a face mask - this is primarily for the protection of others."