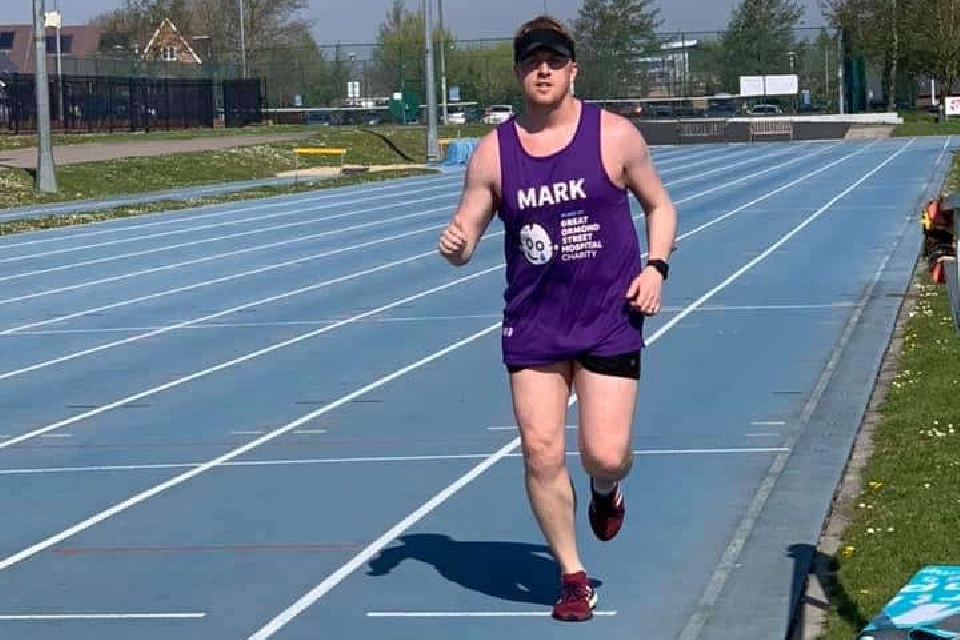 In what he is calling his 'six by six' challenge, Mark Grieves aims to raise as much money as he can for two children's charities.
The Bierton resident is fundraising for Great Ormond Street Hospital and 'Get Kids Going' , a small UK based charity which helps give disabled children an opportunity to participate in sport.
It hasn't been an easy challenge for Mark so far, here's what happened in his first race:
"The first race I did in July in the Isle of Wight it started the first couple of hours where it was really heavy rain, so my feet were quite battered and weren't in a very good state, so to carry on for another for another 7/8 hours after that is quite tough. But you get into that emotional state and trying to pull yourself through that way is really gets you through it."
Mark's niece spent the first year of her life in Great Ormond Street, having been born with a disability that affects the throat and mouth, and he's raised around £30,000 for them in the last 4 years.
His current fundraiser challenge looks like this:
July 10/11th – Isle of Wight Challenge (66 miles across the weekend)
August 28th – Chalfont St Peter Running Tribe 26.2 Trail Run
September 25th – Chiltern 50k Challenge
October 3rd – The London Marathon
November 21st – Wendover Woods Autumn Festival of Running Marathon
December – Stoke Mandeville Track Marathon
The link to donate is here: https://uk.virginmoneygiving.com/fundraiser-display/showROFundraiserActivities?userUrl=markgrieves2021&fbclid=IwAR20jbdLpqsUHWlhukfxQKi9FKhSyCN-zZ8TtXj6rp8Zi6lYI9nGEH8iRSM