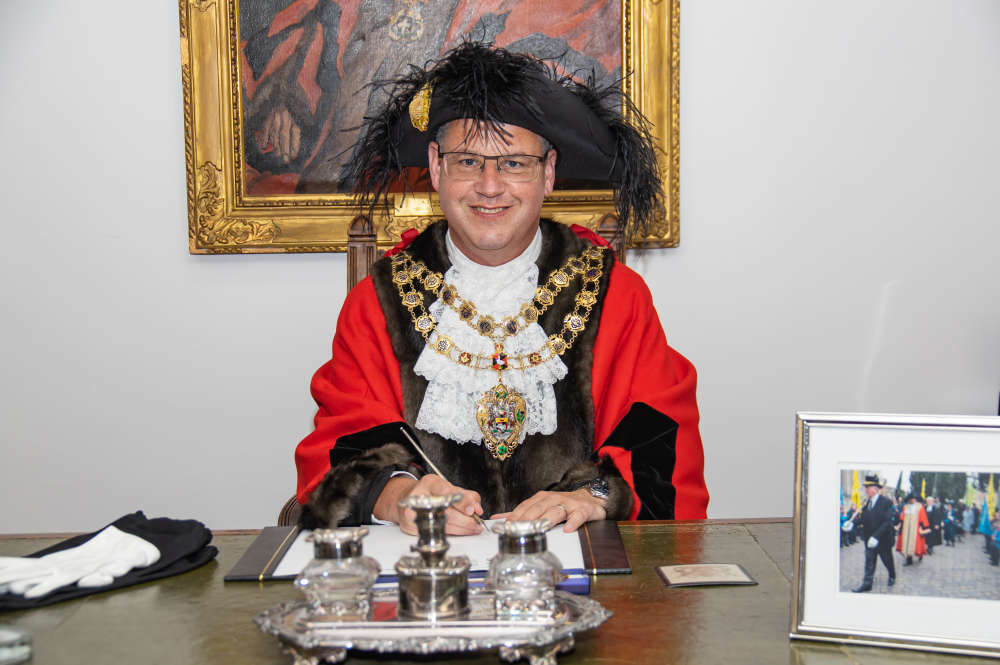 The Mayor of Aylesbury, Cllr Anders Christensen, joined Aylesbury Library and Dementia Friendly Aylesbury, at their festive #TuesdayTunes session.
Since it was set up in August 2021, Dementia community group meet each month in the Library to look back on memories that are sparked by music, it's a service for dementia carers or those living with dementia to reminisce and support one another through music.
Dementia Friendly Aylesbury is a project created by Aylesbury Town Council. Since it began in 2016, 2,700 residents, groups, organisations and businesses have become dementia aware through the Town Council's free dementia information sessions.
The Mayor of Aylesbury, Cllr Anders Christensen, joined the festive-themed session which took place on Tuesday 7 December.
He said:
"Supporting the dementia community is something the Town Council is extremely proud of.
"#TuesdayTunes is a chance for those living with dementia and their carers to come together with others to talk openly and remind themselves of the power of music. We hope more will benefit from the meet-ups in 2022."
#TuesdayTunes takes place in Aylesbury Library on the first Tuesday of each month from 10-11:30am. The next session is on Tuesday 4 January 2022.