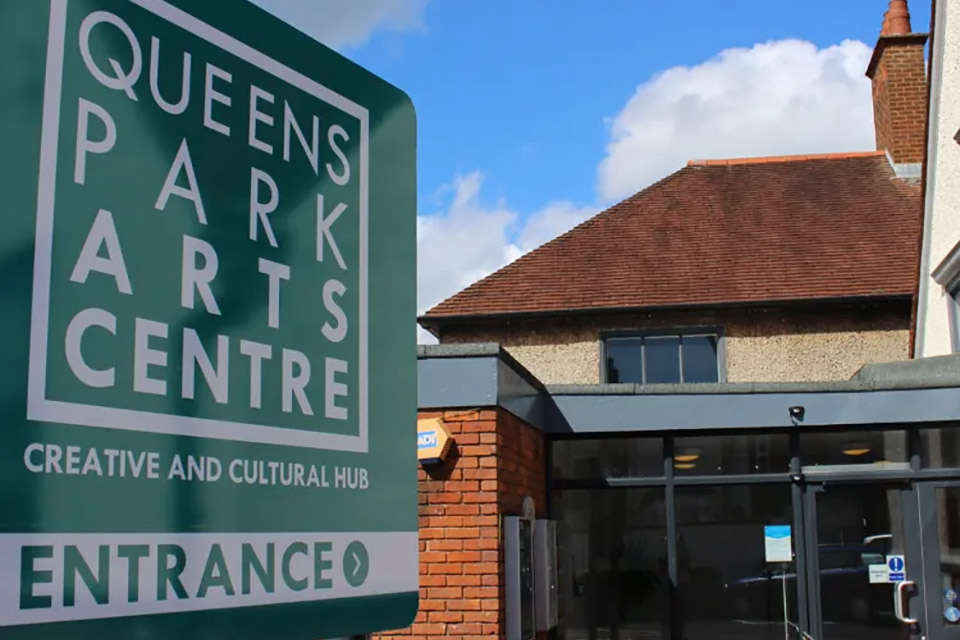 Aylesbury's Queens Park Arts Centre has announced details of its extensive programme of workshops, performances, exhibitions, and storytelling activities for February 2023

continuing the venue's mission to provide arts for all in Buckinghamshire and beyond. WORKSHOPS
Queens Park's programme of drop-in weekly workshops spanning pottery, needlework, painting and drawing, jewellery making, woodwork, music, dance, and more continues during February, saving a break for half term. Ideal for complete beginners, QPAC's weekly
programme is the perfect place to pick up a new hobby!

On Sunday 12 February there'll be a trio of one-off one-day workshops on offer, exploring pottery throwing (always a popular topic, especially with the new series of The Great Pottery Throw Down underway), kintsugi – the Japanese art of repairing ceramics with gold – and a
session in upcycling, as students learn how to weave a raffia lampshade.

A new five-week course titled Knitting for Beginners will commence on 27 February, running on consecutive Monday evenings. It's the perfect chance to discover how to craft your own snazzy knitwear, with guidance from an experienced tutor.
__________________
EXTERNAL WEBSITE