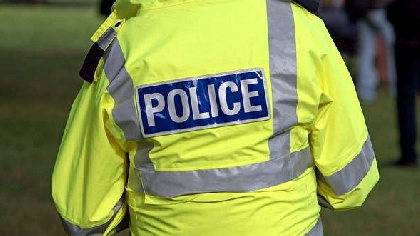 Police are appealing for witnesses following an indecent exposure incident in Aylesbury.
A man exposed himself to a woman along the riverside walk in the Meadowcroft area sometime between 12pm and 1pm on Friday 12 May.
The offender in this incident has been described as a stocky white male.
This incident is believed to be linked to a series of exposure incidents in Aylesbury and Wendover between July last year and February this year.
Investigating officer Detective Constable Oliver Powell, of Aylesbury CID, said: "I am appealing for witnesses to this exposure incident to please come forward as soon as possible.
"We previously appealed for witnesses to exposure incidents with similar circumstances in February and January of this year.
"We are continuing to conduct a thorough investigation, following several lines of enquiry and are keeping an open mind as to whether this incident is linked to offences earlier in the year.
"Anyone with any information about this should call 101 or use our online form, quoting reference number 43220409793.
"All reports of exposure offences are dealt with seriously and robustly by police. If you witnesses an indecent exposure, you should call us immediately on 999. This is a crime in progress and so it is appropriate to use our emergency line.
"Our neighbourhood team regularly patrol the Meadowcroft area as well as working closely with our partners to make sure everyone can feel safe in Aylesbury Vale.
"We also regularly review data submitted via the national StreetSafe reporting tool that allows you to anonymously flag areas where you feel unsafe to the local Community Safety Partnership."