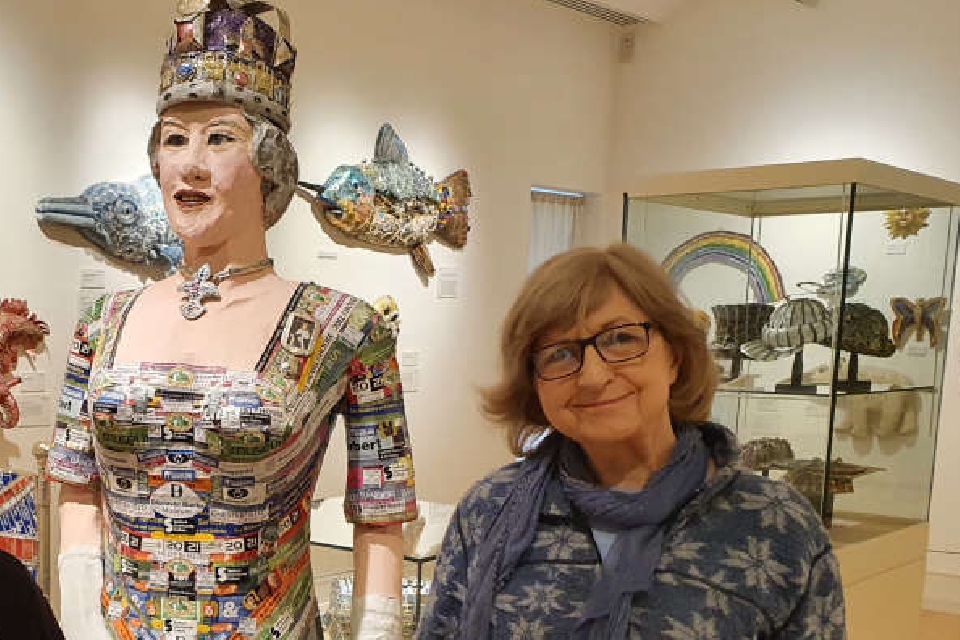 Val Hunt with her brand new sculpture of the Queen
Discover Bucks Museum is currently show casing the 'ingenious and humorous' artwork of creative recycling artist, Val Hunt.
The exhibition, called Rubbish Reincarnated – Endangered and Extinct 2, sees the artist take everyday refuge and turn it into sculptures, usually of extinct or near-extinct animals.
Val Hunt said: "This has been a fascinating project researching and making the creatures for this Endangered and Extinct exhibition. Being a creative recycling artist there is an enormous variety of discarded material just waiting to be deconstructed and given a new identity."
The exhibition promotes recycling as well as being full of wit, imagination and thought-provoking constructions.
This is a return of the exhibition to the museum after being so well received the first time around, with one visitor describing it as "the most wonderful exhibition they'd ever visited."
There are some new pieces for this exhibition, including Val's sculpture of the Queen.
Reincarnated Rubbish – Endangered and Extinct 2 by Val Hunt will be available until 30th October in the large art gallery on the 1st floor of the museum.
[PICTURE: Val Hunt's Terror Bird]