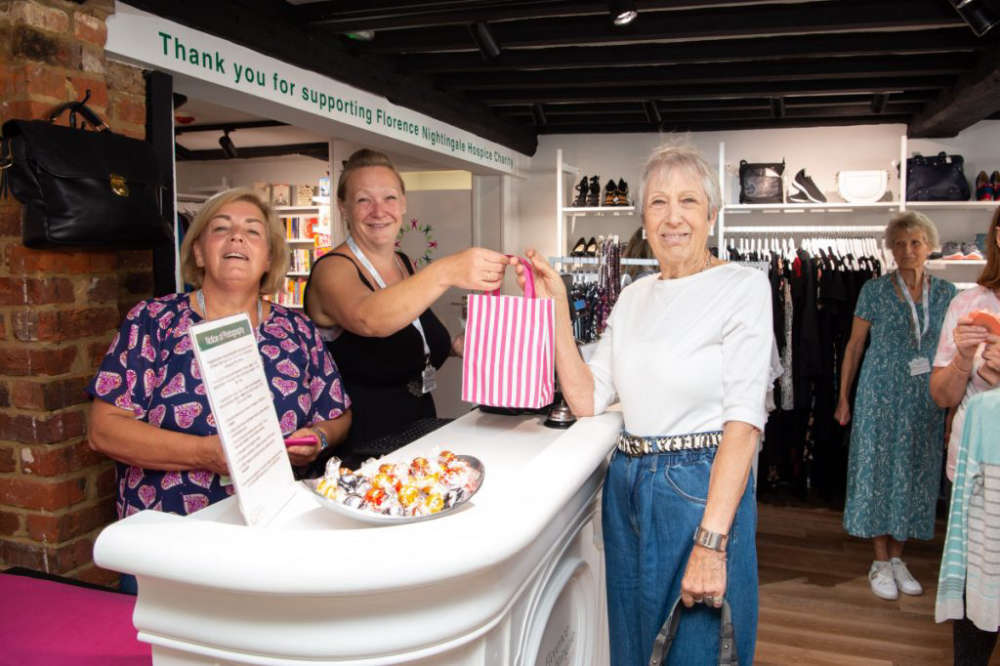 Florence Nightingale Hospice Charity shops had a record-breaking year in 2022 – making more money, servingmore customers and handled more donations than any previous year since theirfirst shop opened in Aylesbury in 1993.
The shops raised over £1.5 million during the year, thanks to the combination of generous donations of clothes,bric-a-brac, media and furniture and the ongoing support of their customers. 100% of the profits go to support the charity in their aims to ensure all their patients, and their families, can access the care they need.
"Every day we are taken a back by the generosity of local people who give us such lovely things to sell.Giving to one of our shops is a brilliant thing to do in so many ways – it helps the environment, it supports the local economy, and it helps us deliver the best hospice care for everyone who needs it in the local area. Put simply,we sell your stuff to raise money to care for those you know and love. What could be better than that?" says Lily Caswell, Head of Retail at the charity.
The team are aiming to break even more records this year, with the opening of two new shops in Beaconsfield and Hazelmere in the coming months and the expansion of their online selling team.
The charity are putting a call out for anyone who is have a post-Christmas declutter to think about bringing their unwanted clothes, household items and media to their local Florence shop, which can be found all across Buckinghamshire and into Oxfordshire, from Buckingham down to Marlow.
"Last year we kept 626 tonnes of goods out of landfill, through reselling and recycling, so donating to us not only supports a fantastic local cause but also reduces your impact on the environment," adds Lily.
To find out more about donating to shops and their opening times please visit -https://www.fnhospice.org.uk/shop-with-us/