Unicef UK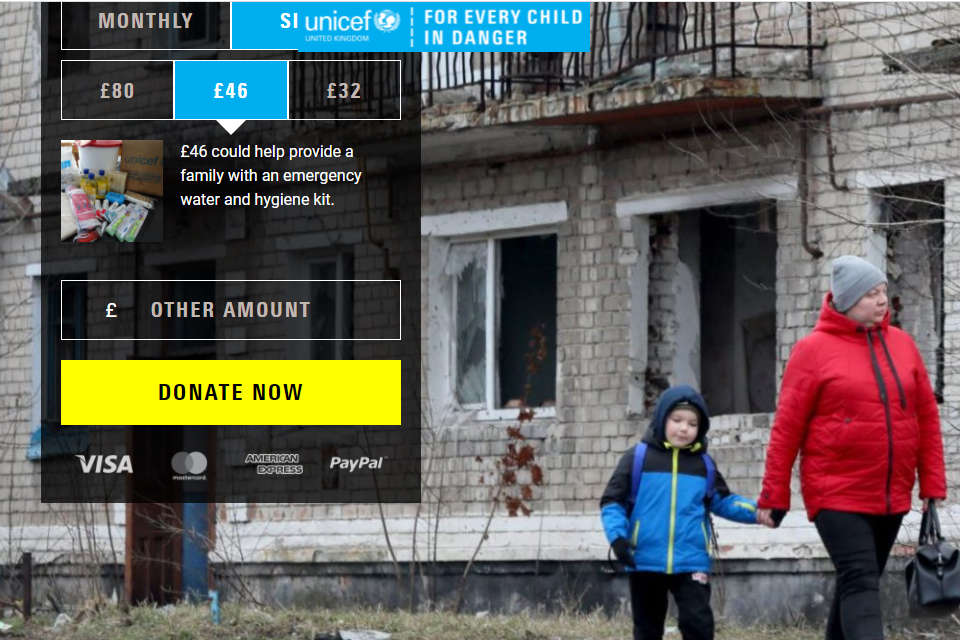 How are we supporting children in Ukraine?
We have been working tirelessly to keep children safe since this conflict began eight years ago and we are determined to remain in Ukraine to reach the most vulnerable children and families.
We are helping to provide families with access to clean water and nutritious food.
We are helping to make sure that child health and protection services are sustained.
We are working with our partners and the UNHCR to assess the refugee situation across neighbouring countries.
Donating by phone
If you're in the UK and would prefer to make a donation by phone, you can call our dedicated donation line: 0300 330 5699.
You can help us reach more children affected by the crisis. Please donate today and help us protect children in Ukraine.
For the first 12 months, monthly donations made to this appeal will go towards funding UNICEF's work to support children in Ukraine. After that donations will go to our Children's Emergency Fund, to save and protect children in emergencies around the world. In the unlikely event that the funds raised exceed UNICEF's funding requirements for this appeal, your one off or monthly gift will also go to our Children's Emergency Fund.