The British Red Cross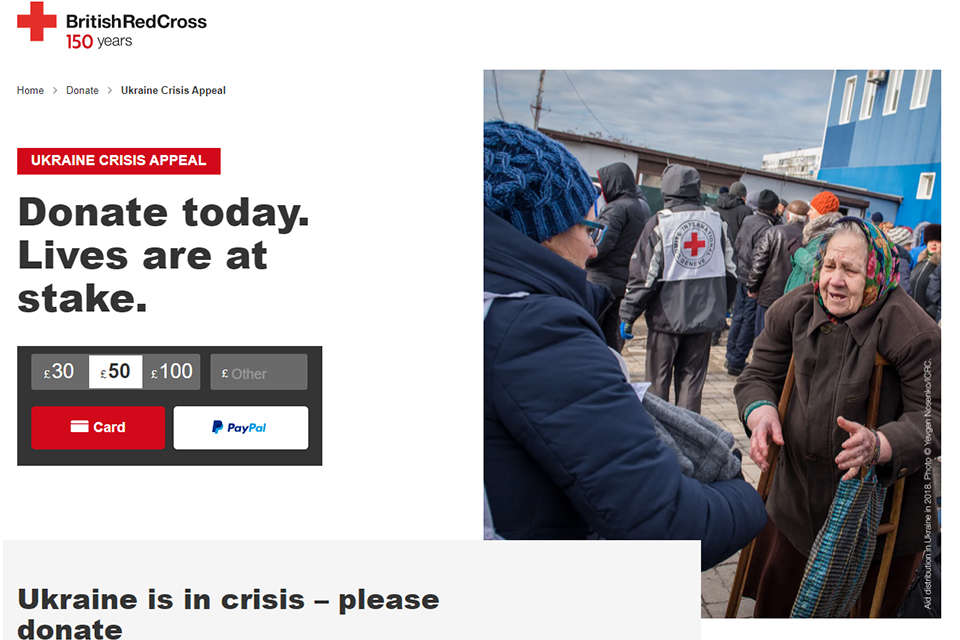 How will my donation help people in Ukraine?
As the security situation allows, the Ukrainian Red Cross Society (URCS) and the International Committee of the Red Cross (ICRC) will continue to respond to existing and emerging humanitarian needs. The Red Cross has supported people affected by this conflict for years and this will not stop now.
Your donation could help someone affected get:
food
water
first aid
medicines
warm clothes
shelter
Your donation will mean we can reach even more people in desperate need. Please donate today.