The Bucks Bear
On 22nd April 2022, we welcomed the latest member of the Bucks Radio crew - The Bucks!
The Bucks Bear will be looking forward to visiting your school or event soon. And if you would like to join our team to assist the Bear this summer, have a look at the info further down the page.

With so many brilliant Bucks events coming up, the Bucks Bear can't do them all, so if you're over 18, outgoing, and happy to meet and talk to lots of different people, we'd love to hear from you.
Work will be mainly at weekends, there are no set days or hours, and your own driving license would be useful but not essential. You'll be representing Bucks Radio at events, promoting the station, and assisting the Bear.
Just email crew@bucks.radio, telling us why you are perfect for the role, and please attach a CV too.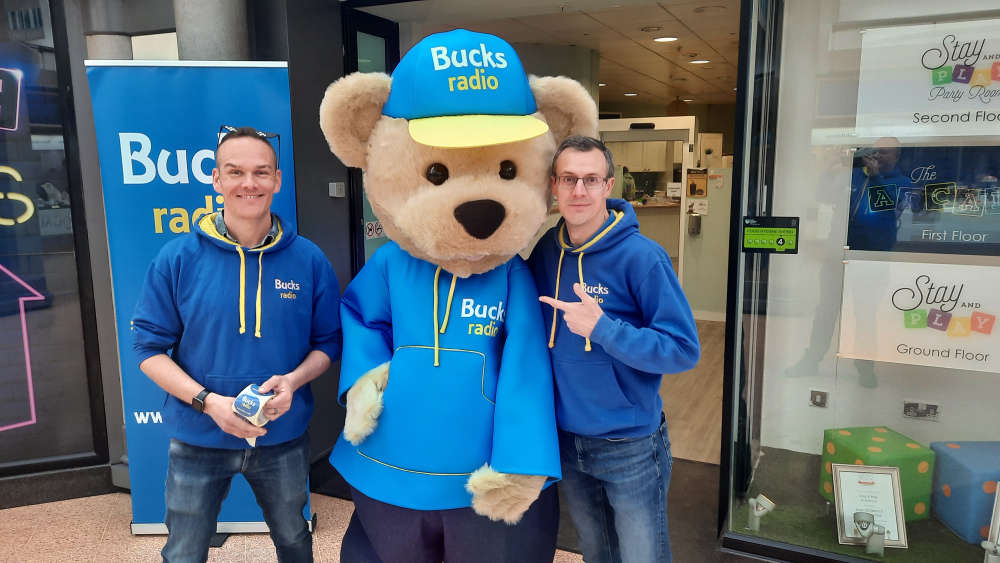 Dan Blaze, Bucks Bear, Nathan Cooper