The Bucks Bear
On 22nd April 2022, we welcomed the latest member of the Bucks Radio crew - The Bucks Bear!
The Bucks Bear will be looking forward to visiting your school or event soon.
Ask the Bucks Bear along to your event: BucksBear@bucks.radio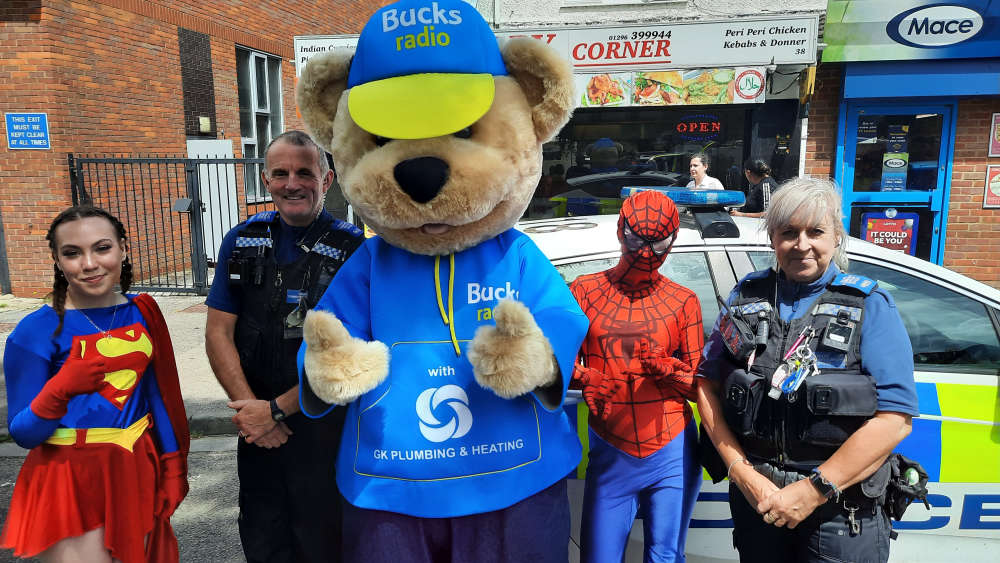 Pictures of the Bucks Bear out and about in Buckinghamshire.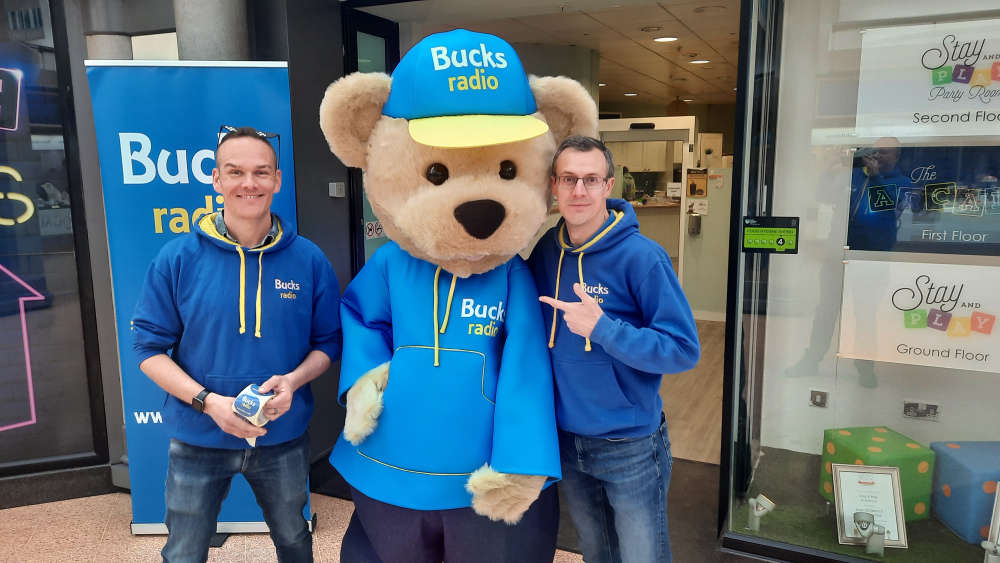 Dan Blaze, Bucks Bear, Nathan Cooper