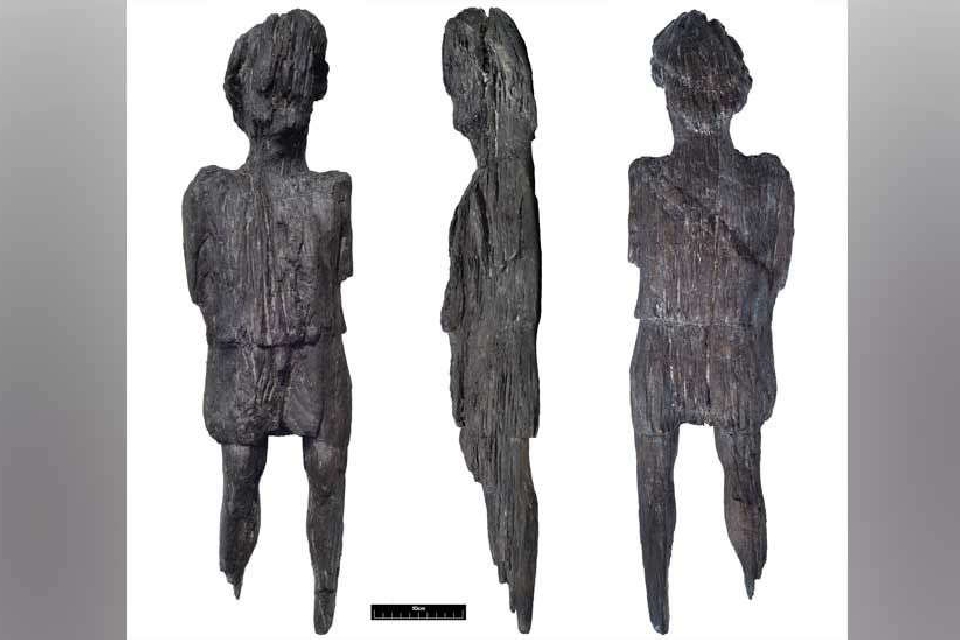 An "extremely rare" wooden figure has been found by Archaeologists working on the route of the HS2 tramline in Bucks.
Believed to be made during the Roman period, the figure was unearthed in a waterlogged ditch in a field in Twyford, with the quality of the find being down to the lack of oxygen in the ditch helping preserve the wood over the centuries.
Mr Williamson, an archaeologist for HS2 contractor Fusion JV, described it as "extremely rare" and added:
"The preservation of details carved into the wood, such as the hair and tunic, really start to bring the individual depicted to life."
The find will actually feature on TV tonight, on the BBC program 'Digging for Britain' at 8pm.
A close up photo of the human-like figure found: