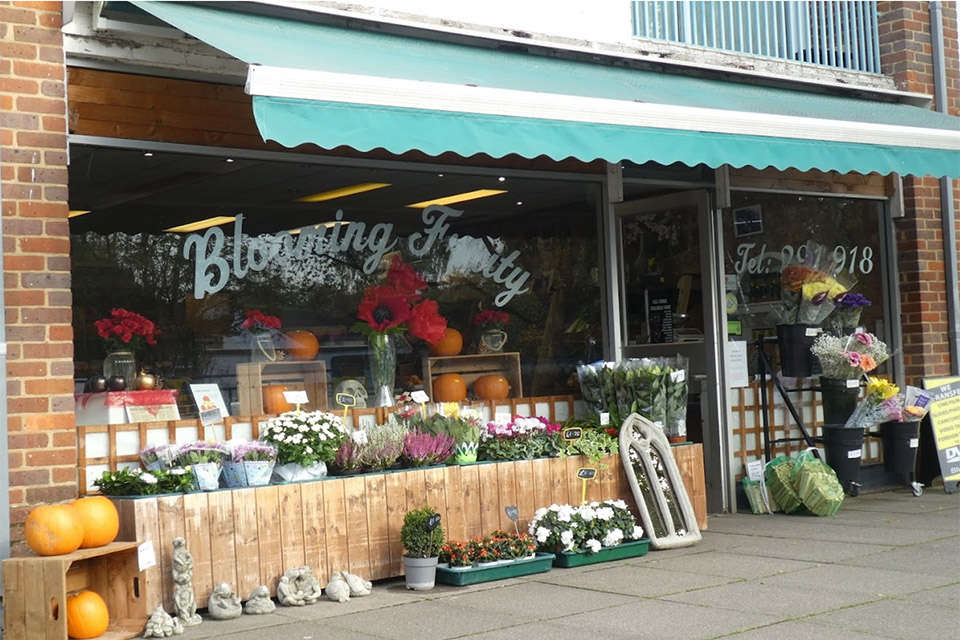 The community has untied to save the village greengrocers, with the group behind the deal saying the shop is set for an exciting future that will benefit local shoppers and the environment.
Haddenham's much-loved greengrocer, Blooming Fruity, has been bought on behalf of the village by Haddenham Community Enterprise Limited (HCEL), a community benefit society established to take over the shop.
"I am so happy that we have been able to save this shop for the community," said HCEL chair Greg Smith. "Local shops are the lifeblood of our village. We need to look after these amenities or risk losing them."
The successful acquisition is the fruit of nearly two years of hard work by a group of volunteers, and was made possible by a successful share offer that raised over £128,000 from more than 260 investors and donors, the vast majority of them local residents. This means that the village shopping parade will keep its traditional greengrocers, and villagers will continue to enjoy a wide range of quality fruit and veg, as well as the friendly, personal service that has made the shop so popular.
Alan Thawley is part of the HCEL management committee, and he told Bucks Radio more about the history of the deal;
He also the project helped unite the whole community;
Alan says the fact that local people are involved in the business makes it far more likely to succeed in the long term;
The committee also have exciting plans for the future of the shop, but their immediate focus is on getting to grips with the business on a daily basis;
Alan also told us that the shop benefits not just the village shoppers, but also the environment;
In the longer term, the business plan that accompanied the share issue included some more far-reaching changes: introducing a deli counter, finding new local suppliers, extending opening hours, online ordering and an expanded delivery service via electric vehicle. These goals were guided by responses to community surveys, and the team will now be working to achieve them where funds allow.
The project team was delighted with the response from the community and is deeply grateful to all those who have supported the venture: the donors and investors, but also the Haddenham and Waddesdon Community Board, the Plunkett Foundation and Haddenham Beer Festival Trust. Blooming Fruity will now be run by and for the community: as members of the CBS, investors will all have one vote on proposals at general meetings and will appoint the management committee at the first AGM. Any profits not reinvested in the business or used to pay shareholder interest will be put towards community projects. In the meantime, the interim management committee have recruited two very capable new managers to take over the day-to-day running of the shop on a job-share basis.
A ribbon-cutting event will be held on the morning of Monday October 2nd to mark the transition to community ownership.