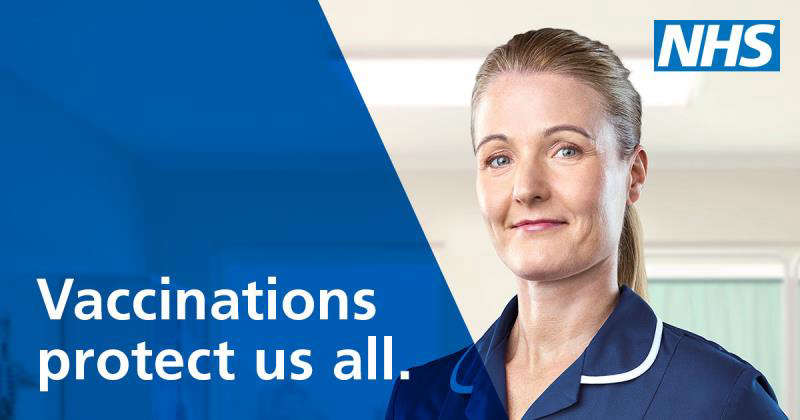 The NHS's lead for the flu programme in the South East of England is encouraging eligible people to get their free NHS vaccine, as over 400 people remain in hospital with the infection and a further 22 patients in critical care.
The message from Caroline Reid – the region's Director of Commissioning and Senior Responsible Officer (SRO) for the Flu and Covid vaccination programme – comes as levels of flu circulating remain high.
She said: "With national hospital admission rates for flu matching the highest rates in the years seen in the years before the Covid-19 pandemic, the NHS is reminding people that it is not too late to get their flu vaccine and get protected.
"Across the South East, we have sites offering the vaccine so I would urge anyone who is eligible to come forward over the coming days and weeks.
"Appointments can be booked at participating local pharmacies or your GP practice.
"If your child is of school age but was either unwell or unavailable to get the nasal spray when offered at school, then please get in touch with your local school-aged vaccination service or ask at their school if you're unsure"
Nationally, hospitalisation rates are highest for older adults and young children.
Although the South East has the second highest uptake of the flu vaccination amongst children aged 2 and 3, figures are down compared to this time last year. Currently, 47.0% of children aged 2 have been vaccinated, down 6.8% on last year, and 50.3% of children vaccinated aged 3, down 6.5%.
Dr Mattea Clarke, public health consultant and flu lead for UKHSA South East, said: "As we would expect at this time of year, our data shows viruses like flu and COVID are currently circulating widely. While there are signs that the number of flu cases is beginning to fall, the overall rates are still high with large numbers of people contacting NHS 111 or visiting GPs with flu and COVID symptoms.
"Over the past month we have seen high numbers of people requiring hospital admission with influenza, particularly amongst children aged under 5, as well as those aged 75 and over.
"Obviously we've been here before through the pandemic and know there are simple things we can do to reduce the risk of getting ill ourselves or infecting other people.
"Get vaccinated if you're eligible, catch your coughs and sneezes in a tissue before disposing it, wash your hands frequently and open a window to let in some fresh air if you're meeting indoors.
"If you do get ill, try to stay at home and don't visit vulnerable family or friends. If you must go out, face coverings and face masks still have a role to play and can help reduce the chance of you spreading respiratory viruses to others, especially in crowded and enclosed spaces like the tube or on buses.
"But these are all individual choices and actions to help reduce the spread of respiratory viruses."
For more information on how to book a flu vaccination if eligible, please visit http://nhs.uk/wintervaccinations.