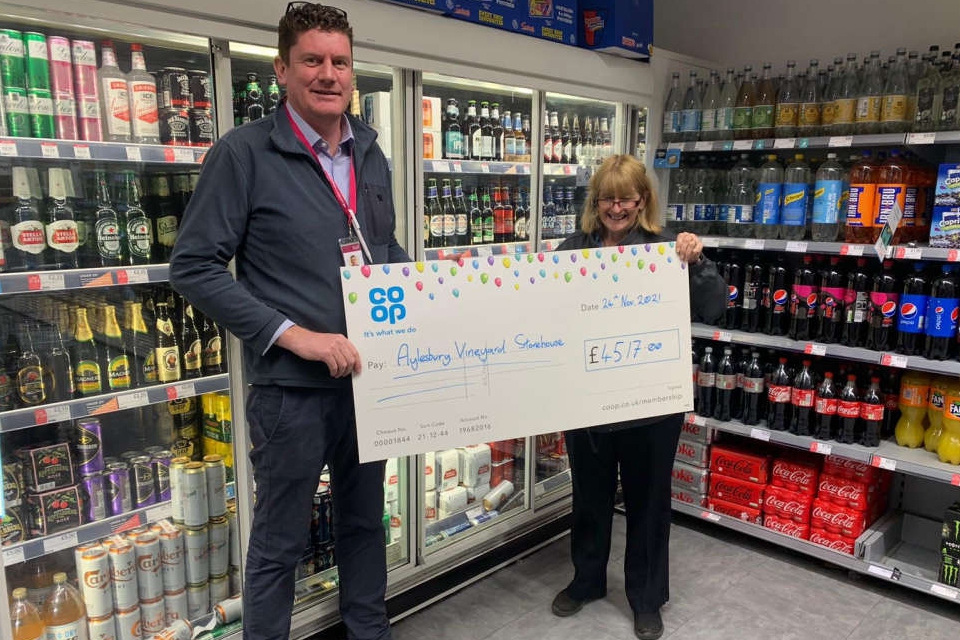 Local Co-op stores in Bedgrove, Haddenham, Tring, and Walton Court celebrated raising £12,996.22 for local charities this year.
The Three local causes were, Aylesbury Vineyard Storehouse, Chilterns MS Centre, Daytop Multicultural Centre.
Each year Co-op stores ask local people to nominate deserving community causes and three are selected to benefit.
When Co-op members buy selected Co-op products and services from the local store, 2p for every £1 spent is donated by the Co-op to support community organisations and local causes.
The three cases for next year have been chosen - National Youth Advocacy Service (NYAS) Buckinghamshire, Carers Bucks, Talkback UK
Find out more about the Co-op Local Community Fund here https://www.coop.co.uk/communities,