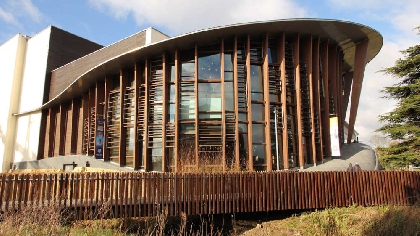 A charity is appealing for help in the donation of clothing for an upcoming musical.
Florence Nightingale Hospice Charity are returning to Waterside Theatre in Aylesbury this summer with The Wiz, a fun, family-friendly, modern musical being performed by a cast of local children who are auditioning this week.
With the cast including a lion, scarecrow and tin man, plus witches and munchkins the team behind the production are appealing for donations of clothing which can be used to make costumes to bring the story to life.
These items include:
Flat caps
White t shirts
White joggers
Flower power 1960's clothes
Wigs all colours and shapes
Hats all colours and shapes
Gloves all colours and shapes
Yellow clothes of any type
Jean dungarees
Mens Farmer/check shirts
Leather/faux leather jackets
Leather/faux leather trousers
Biker boots
Cycling shorts
Any brown clothes
Pink/red full dance leotards
Any green clothes – sparkier the better
80's neon party clothes and accessories
Animal slippers
Animal pyjamas
Green robe
Big green wizard cape or material
Shiny green boots
Orange leotard
Orange material
Gold/white prom dress
Creating these fantastical outfits, is local costume designer Kelly Young who is donating her time and skills to the project: "I am honoured to have been asked to head up the costumes for The Wiz. Costume & wig design is my happy place where I can relax and let my artistic flare shine. I am so excited to be involved with this project, as it brings like-minded people together to produce outstanding shows for such a good cause."
Clothing donations can be made at a Costume Drop being held at Aylesbury Waterside Theatre on Saturday 1st April from 10am till 7pm.