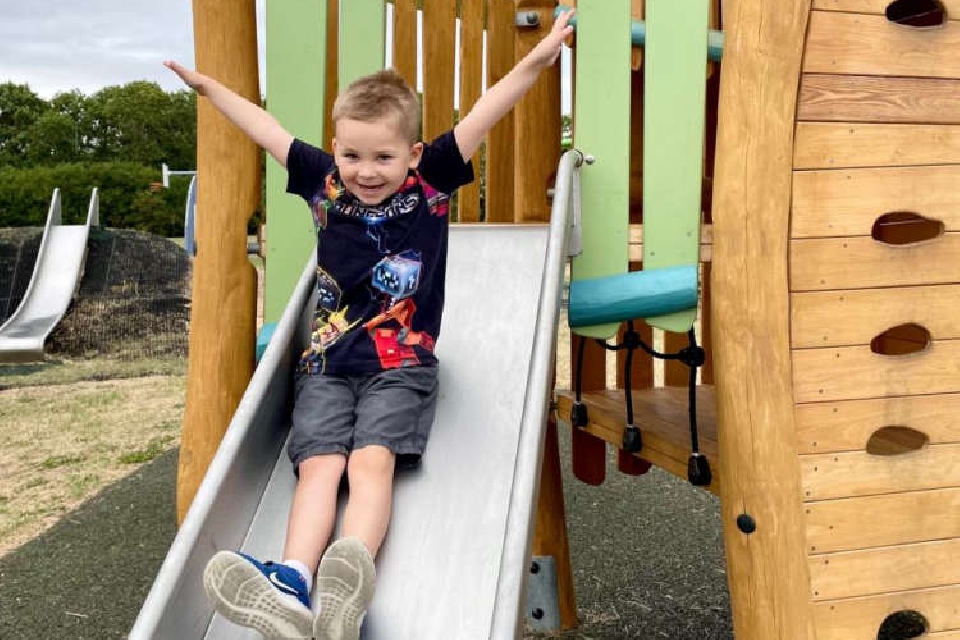 Four-year-old Bradley Webb enjoys the new slide at Haydon Hill Park in Aylesbury
Three children's playgrounds in Aylesbury have received a total of £219,000 extra investment from Buckinghamshire Council.
The play areas at Cottesloe Park, Haydon Hill Park and Walton Court Park all received a facelift thanks to extra funding from the council's Play Area Improvement Programme, as well as Section 106 contributions from various development projects in the town.
The upgrades to the parks have allowed for new play equipment and facilities and were made in consultation with local communities who gave their suggestions and opinions on the proposals
Clive Harriss, Cabinet Member for Culture & Leisure said: "I am really pleased we have been able to make these improvements to three of our local play areas.
"We know how important parks and open spaces are for those with children. It's so important for children of all ages and abilities to have access to safe and accessible spaces where they can run around and play freely."
[PICTURE: Councillor Clive Harriss, with local families and councillors and members of the Haydon Hill Community Association]