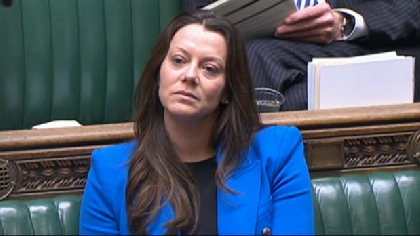 Sarah Green, Member of Parliament for Chesham and Amersham, has called on the Government to provide more energy support for households and businesses following the Chancellor's Spring Budget.
The Office for Budget Responsibility's analysis of yesterday's Budget found that real living standards are forecasted to fall by a cumulative 5.7% in 2022-23 and 2023-24. This represents the largest fall in living standards since records began in the 1950's.
Green has called on the Chancellor to go further to support the most vulnerable by lowering the household Energy Price Guarantee by a further £500 than already announced.
This would mean that average household bills would drop to £1,971 and last for a full year, rather than the cap of £2,500 until the summer. This would reflect the average cost of energy for households this time last year.
Green has also echoed the Liberal Democrats' call for a six-month extension to the Energy Bill Relief Scheme for businesses. The Chancellor refused to extend this today, meaning Small Businesses are now threatened with closure, or passing on the cost of energy to consumers through increased prices. The Federation of Small Businesses said the lack of support for small firms, including the decision to end energy support, was "glaring".
Reacting to the measures in the Budget, Green said: "Better than nothing is not good enough. The measures announced today do not do enough to protect struggling families, pensioners and businesses across the UK from high costs. The Government could and should have done more."
The Chancellor also announced a change for prepayment energy meter customers, who will no longer pay more per unit of gas and electricity than those who pay via direct debit. However, the new measures fell short in addressing the pricing disparity for customers who pay quarterly by cash or cheque - which particularly impacts elderly people.