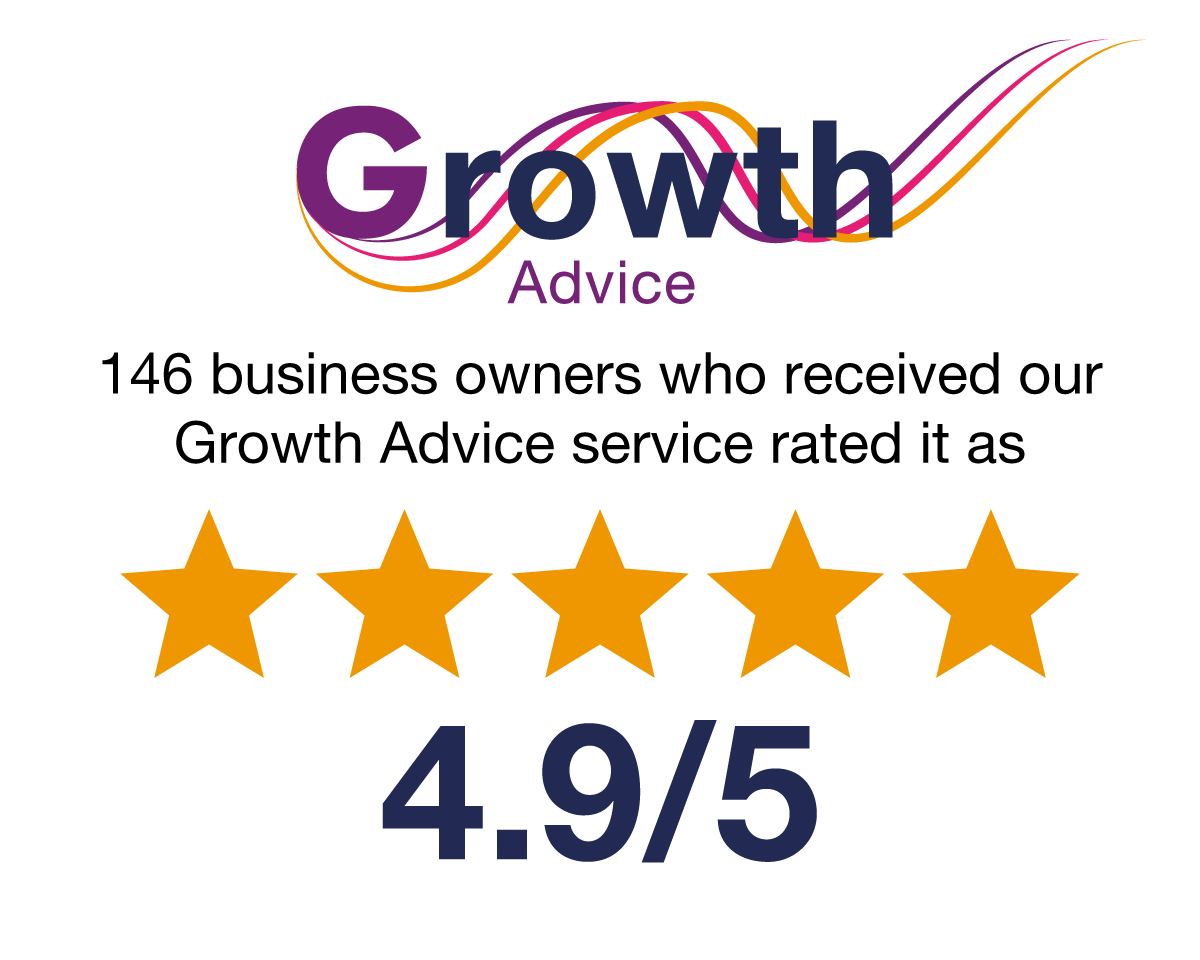 Has business growth become a dirty phrase for business owners? With energy and cost-of-living crises and a looming recession, many owners could be forgiven for thinking that growing their business at a time like this is fanciful.
But according to business advisers at Buckinghamshire Business First (BBF), the evidence suggests that growth is very possible –and they have the stats to back it up!
A whopping 7 out of 10 businesses that have used BBF's Growth Advice Service have increased their turnover, with 96% having taken action to grow, and 32% having developed new products, showing that where there's a will there's a way.
The most important part of joining the Growth Advice Service is that owners must have an aspiration to grow their business.To some, that might seem like an insurmountable barrier from the outset, but BBF's evidence and experience tells a different story – that challenging economic landscapes are no barrier to growth for those who pursue it.
Jane Dell, Business Adviser and Programme Manager said: "More than 250 business owners followed up on their goal of growing their business and joined the fully-funded Growth Advice Service, and with a 4.9/5 star rating and 92% of owners recommending it to others, it seems that business growth does not have to be the exception, it can be the rule for businesses in Buckinghamshire."
One business owner, Rebecca Marsala of Rebecca Marsala Flowers Ltd, said: "The Growth Advice Service has taught me how to look at my business as a business owner instead of simply working in the business, how to plan, put marketing plans into action, assess what is and isn't working. All in all, it has been extremely useful and motivating and I feel more confident in moving my business forward."
Jane continued: "While challenging trading conditions place considerable pressure on local businesses, help is at hand for businesses to strengthen their skills for sustainable growth. The support is a mixture of time spent with a business adviser and a choice of exclusive events covering key topics such as strategic planning, digital marketing and finance, all tailored to meet the needs of the business.
"At a time when it seems there is doom and gloom around every corner, here's something that can bring about sustainable, positive results, with the added benefit that it comes at no direct cost!"
The Growth Advice Service is fully funded and is suitable for businesses with at least two people, who have a minimum turnover of £100,000, but most importantly have an aspiration to grow the business.
For more information and inspirational examples of business growth,visit the Growth Advice Service homepage at bbf.uk.com/growth-advice or contact Jane Dell at jane.dell@bbf.uk.com or 01494927147.
The Growth Advice Service is part of the Growth Programme, which is part funded by European Regional Development Fund (ERDF) and therefore eligibility criteria apply. If your business is not eligible, Buckinghamshire Business First can signpost you to other local and national business support programmes available.