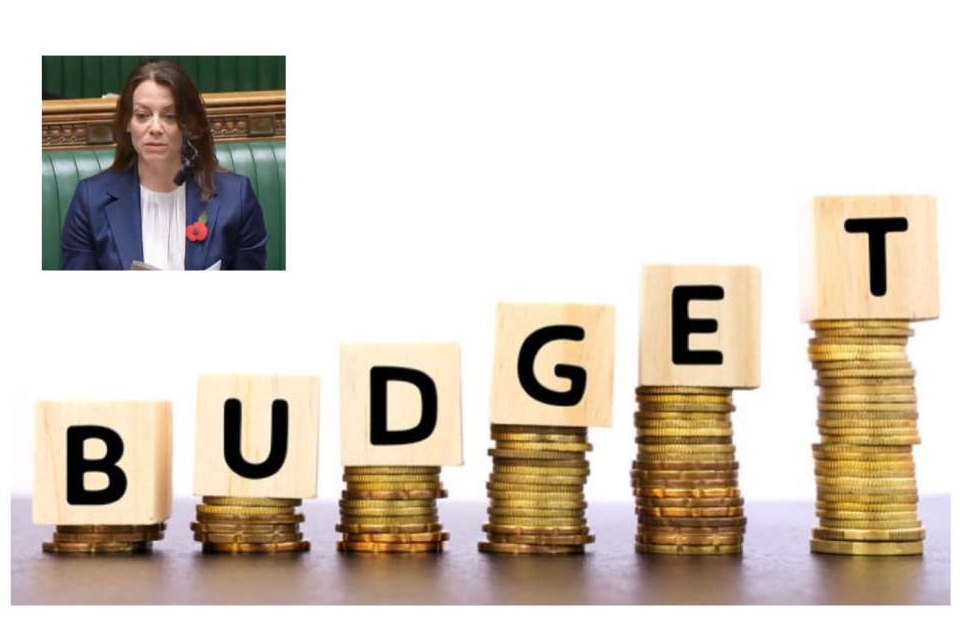 INSET: MP for Chesham and Amersham, Sarah Green
Chancellor of the Exchequer Jeremy Hunt has delivered a wave of tax rises in his Autumn Statement he says are aimed at helping, "stability, growth and public services."
His statement also acknowledged however, that the UK is now in recession – defined as seeing no growth for half a year.
The tax hikes, combined with the cost of living rising faster than at any time since before the Falklands War, has led the Office for Budget Responsibility (OBR) to say that living standards are set to undergo the biggest drop since records began just after the Second World War.
Liberal Democrat MP, Sarah Green, says her constituents in Chesham and Amersham are being made to pay for previous Government missteps.
She said: "Many people in Chesham and Amersham are already struggling to make ends meet. Now they are being asked to pick up the bill for the Conservative party crashing the economy a few weeks ago.
"The Government's decision to hit these same households with years of stealth taxes and a further £500 increase to energy bills instead of implementing a proper windfall tax on fossil fuel giants - including closing the loophole that allowed Shell to not pay a penny - is completely unfair."
The Autumn budget tax rises include:
Reduction of the threshold of the top rate of income tax (45%) to £125,140 from £150,000

All income tax thresholds to be frozen for five years

National Insurance threshold frozen until April 2028

Electric Car owners will have to pay car tax from April 2025
The Chancellor has also reduced the help on energy bills from April next year. The typical annual cost will now be capped at £3,000, up from the current level of £2,500.
The Autumn Statement solidifies the Government's reversal of the mini-budget announced on 23rd September by then Chancellor Kwasi Kwarteng, which included £45 billion of unfunded tax cuts, ultimately causing the downfall of both he and then Prime Minister, Liz Truss.
MP for Buckingham, Greg Smith, was one of the most vocal supporters of the tax cuts in September but he now appears to also support Mr Hunt's decisions.
He said to Bucks Radio: "Uncontrollable events including the pandemic and war in Ukraine are having a devastating effect on economies around the globe, we are not alone in this.
"The Chancellor has set a clear, comprehensive and workable plan to mitigate global pressures whilst protecting the most vulnerable in society through inflationary uplifts to benefits and supporting our older citizens by maintaining the Triple Lock.
"In the medium to long term it is vital we get back to a strategy of growth, which is why I also welcome measures around key sectors like life sciences and advanced manufacturing."
The MP for Aylesbury, Rob Butler, who also tweeted in support of the tax cuts from eight weeks ago, has tweeted today: "In the face of profound economic challenges faced by almost the entire western world, the Chancellor @Jeremy_Hunt has had to take tough decisions on tax and spending. But he has ensured we continue to support the most vulnerable as we tackle inflation and boost economic growth."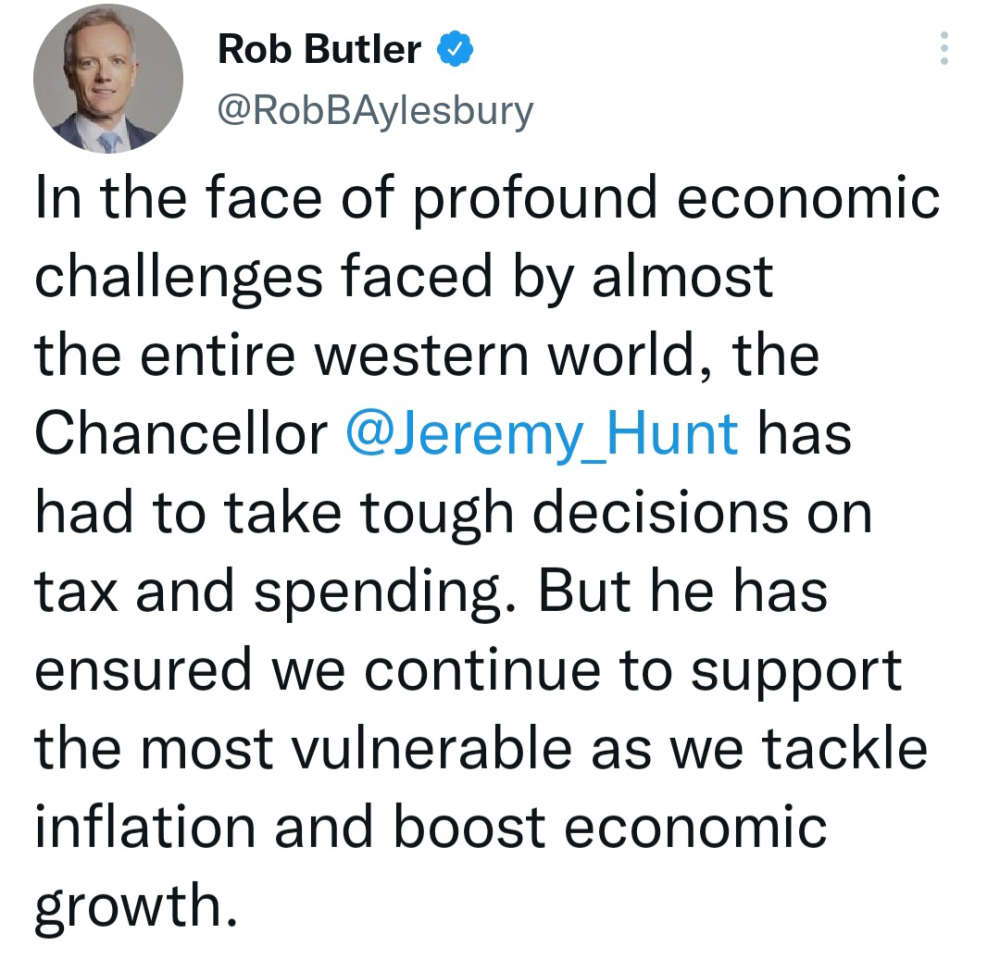 The Chancellor also said that state pensions, benefits and the minimum wage will all increase roughly in line with inflation, with the latter going up to £10.42 from April next year for over-23s.
Health and Education however, have both seen some budget increases. The NHS will get an extra £3.3 billion in each of the next two years, while schools will get £2.3 billion more annually over the same period.
Despite some MPs recently suggesting that cancelling HS2 would be a good way to save money, with MP Esther McVey even saying on Wednesday that she would not back tax rises unless the construction of the high-speed railway was axed, Mr Hunt has confirmed that the building of HS2 will continue.
MP Sarah Green told us: "The Chancellor had an easy choice to save billions by scrapping the unnecessary vanity project that is HS2.
"The project's benefits are dwindling while its costs spiral," adding, "it should have been scrapped."
MP for Wycombe, Steve Baker, also tweeted his support of the budget earlier today, saying: "Today's measures announced by Chancellor @Jeremy_Hunt will help with the challenges we are facing due to cost of living pressures and delivering prosperity for Northern Ireland and the UK."